December 21, 2017
Posted by:

1Solutions

Category:

SEO Updates, Wordpress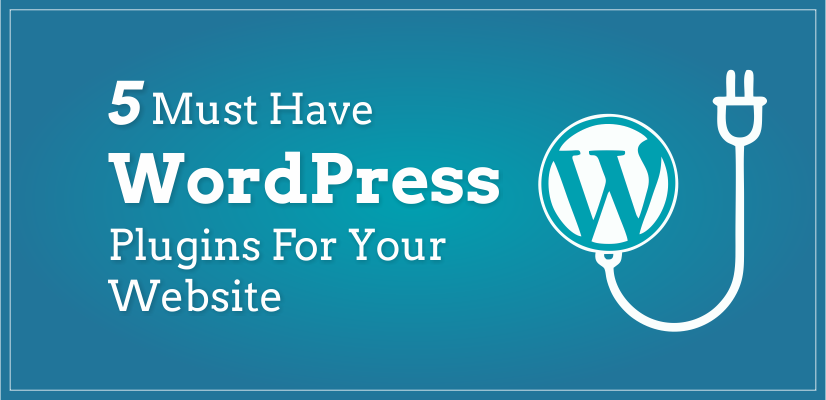 WordPress is a superb content management system with around 60% of the business websites built in it. It is highly scalable, SEO friendly and easy to manage. But do you know your WordPress website can perform much better by integration of some useful WordPress plugins.
Let's take a quick look at these essential WordPress plugins.
1. Yoast SEO plugin – It's probably the king of all the WordPress plugins. It's used by SEO's and webmasters all over the world. It's comes in both free and premium versions. Over a period of time Yoast has definitely made its place as the favorite SEO plugin of all time. It's offers all the features that are essential for On Page SEO activities.
2. Autoptimizer – We all know how important it is to optimize your website for page speed. Often webmasters are totally entangled in speeding their website without much success. Autoptimizer is solution for them. A one click install and ready to use plugin. It optimizes your website in a single click and leaves you tension free. Unlike other cache plugins It doesn't gives you any nightmares if you deactivate or delete it. In all it's a wonderful WordPress plugin for optimizing your website page speed.
3. Cloudinary – Cloudinary is a CDN service which allows you to host your images on their server resulting in faster site loss speed. It offers both Paid and free plans. If you are a small or medium sized business you will pretty much fit in the free plan. It's has the option for storing your images in https mode as well if your website is SSL enabled. In all a very essential WordPress plugin to keep your hosting server free from images and speed up your website.
4. WordPress Security – Due to its popularity and open source platform WordPress is somewhat vulnerable to attacks. Often webmasters do not update the WordPress version which makes their website more prone to attacks. WordPress Security offers a 360 degree solution in making your website secure. It allows you to change your login URL, change salts, keeps daily DB backup, blacklist spammers automatically. It also offer free as well as paid plan for the websites. If you're a small business, free plan will be suffice for you.
5. Contact form DB – Do you receive too many contact us queries in your website. Is it difficult to mange them in your mailbox. Well contact form DB WordPress plugin is here to help you. It automatically stores all the contact forms filled by users in a database. You can easily view the contact forms filled by users in tabular manner or download the entire forms in a proper CSV or excel format. A must have WordPress plugin for your website to keep the contact form data intact and organized.
We hope you will try these WordPress plugins in your WordPress website and feel the difference yourself.