June 14, 2016
Posted by:

1Solutions

Category:

Link Building Techniques, SEO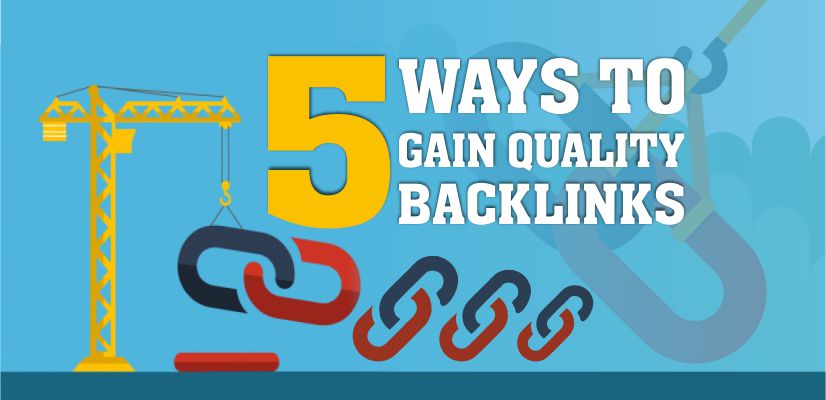 Also known as an Inbound Link (IBL), the backlinks are one of the most important SEO tools and are the hyperlinks that link from a webpage back to your own webpage or site. Most websites, especially Google give special credit to websites that have a larger number of good quality backlinks and that these do better in results search. Let us try and discuss the top 5 ways to gain quality backlinks so as to Optimize SEO performance of the website.
Submit Your Blog To The Top Social Networking Sites
Social Network sites are a great place to get quality backlinks. One of the better ways to do it is to create a page/community with similar interests as the subject of your blog and then to invite people on to the main blog. A catchy title or description creates an inquisitive value for the reader and it makes the reader immediately click the link. The titles should also be SEO friendly. Because of the high SEO capabilities of some of the social media platforms, having a catchy line different from others will quickly find your link on those websites and surfers can directly connect to the social site and from there to yours.
Start Threads In Popular Forums And Provide Links To Your Blog
This is one of the most popular ways to get backlinks. Since you are already an expert in the field, It will not be difficult for you to find similar forums discussing your expertise and you will be able to write contextually relevant and precise threads on the same. Start by creating a discussion platform and then introduce your link to the discussion. Chances are, based on your thread handling; many readers will like to find more about your blog and will visit the site on their own. It is also a good idea to use bloggers communities such as the Blogger.com and other such sites which is an online community of bloggers from every niche. Joining such sites will send you very good quality backlinks since you will get direct traffic from the bloggers as well as the traffic from the visitors who will end up clicking your link.
Find And Pull
This is among the easiest and the most effective way to get great quality backlinks and increase your organic traffic. All that is required to be done is to find the already popular blogs in your area of expertise/niche and use these to bring traffic back to your blog. For accomplishing this, you need to find out relevant posts in well ranked blogs, read it and write a comment immediately which is relevant and genuine but instead of providing the link to your blog's homepage link to your post on related content. This way when one clicks through, they will be immediately on a page that they are already obviously interested in and since your comment has already been read, which is informative and relevant, they already know that you also have some knowledge in the field that can be used.
Article Marketing
This is one of the most effective ways to get quality backlinks. Article marketing, as the name suggests is a form of internet advertising in which articles are strategically placed on the internet for promoting a specific website or webpage/ blog. Although the first priority should always be to post a guest blog but failing that it is a great alternative. The website selection for posting of the article is crucial to the success of this method. Making use of the anchor text and do follow directories is of prime importance too. The articles also should only be submitted to reputed and good quality article directories that are well established and have a certain authority in the search engines. Effective article marketing is about writing good quality articles that are relevant and interesting to your clients/users using some on your own website and getting some published on other related websites.
Exchanging Links
This is a simple but effective way to get backlinks by exchanging links with other bloggers. It is rather old fashioned but still works especially towards keyword rankings. It is advisable to have a separate website where you intend to put others' links to prevent being penalized by the search engines.
Read More About: Site Wide Linking: Understanding Pros and Cons