November 12, 2018
Posted by:

1Solutions

Category:

Digital Marketing, Marketing Services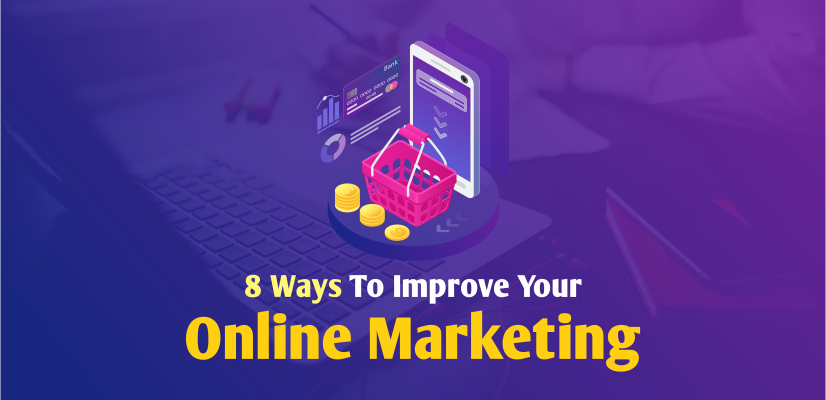 Online marketing is an effective approach to reach the potential clientele by spreading the message about the brands, its services, objectives, vision, future goals and many more. It is a broad term and includes email marketing, social media marketing, content marketing, branding, optimization and many more. In online marketing, you use different channels for engaging content, advertising, and visuals to reach your targeted audience. Here are some ways by which it's easy to improve online marketing:
Make your content engaging
If you are thinking of online marketing, then need to bear one thing in mind, content is the ultimate need of the audience. You should prepare the content that fulfills the business goals and needs of your target audience simultaneously. After drafting an engaging content, you need to focus on its distribution across different social channels.
Make use of testimonials on websites
There is no other option as powerful as testimonials to build up a sense of trust among consumers. At reviewing your web pages, most of the customers go through the testimonials available on the websites and take a chance to trust your brand. Testimonials give an idea to them about your existing services and your previous customers' experience. So make use of testimonials on your website and give them a reason to believe you.
Spare the space for social sharing buttons
There is no need to say the importance of social media for marketing. With the increase in the popularity of social media titans facebook, twitter, Instagram and more. So, it is suggested to draft a shareable content by inserting social sharing buttons to it. Some studies show that these sharing options quadruple the sharing of content on different platforms.
Don't forget your emails
Well, to understand the influence of emails in the global market, you could go by some statistics report Global Gmail's share is around 20% and percent of incoming messages, classified as promotions by Gmail is around 68.4%. These numbers clearly show email plays an important role in online marketing.
Boost up the speed of websites
If your website is slow to load, then it not only make your clients frustrated, however, it also lowers down your rank in search engines. Google clearly states it will count speed of website as a parameter for ranking and report found that around 75% of visitors don't prefer to come back to those sides whose load speed is more than 3-4 seconds. So use the tools that reduce the load from your sites and boost up speed.
Use a functional call to action
In order to achieve the best payouts of online marketing, you need to mention the clear and functional call to action to your websites. Either you are asking to download, make a purchase, or invite to follow, be it any case, don't forget to address the call to action option to achieve the goals of marketing.
Survey the needs of your customers
Marketing is the two-way road. You need to understand the demands of your customers first, before strategizing your marketing campaign. It helps you in providing satisfactory results for the customers' queries at your sites. So, perform the research and survey to know the latest demands of audience and new tactics for online marketing.
Establish metrics for analysis your efforts
Whatever be your target, at the end it is suggested to establish the metrics for analysis of your efforts. It's necessary to test your strength and weakness for making new strategize or for reforming the old ones.
Wrapping up
Online marketing is an important tool to get an idea about the effective and affordable online channels where you get the large volume of your potential audience. In fact, it is necessary to mark your online presence and to enhance your brand's visibility that ultimately drives sales, traffic, and ranks.