February 17, 2016
Posted by:

1Solutions

Category:

Online Reputation Management, Uncategorized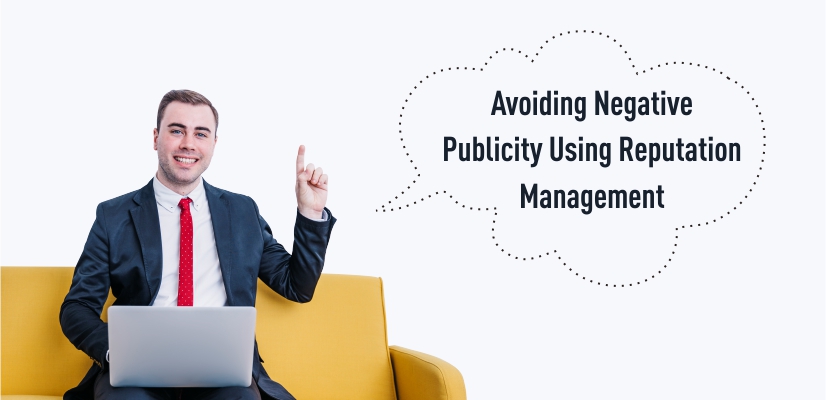 Today's businesses are dependent on media reviews as well as online feedback as it builds a great reputation among their clients. Although, many a times companies face negative publicity which can severely harm their reputation. This can be undone using reputation management services. There are many causes of such kind of negative publicity. Here are main causes:-
1. False complaints by competitors
2. Negative feedback by users
3. Negative press reviews
These factors have bad effects on the brand image of any company. The company may result in loss of revenues and users. So, dealing with negative publicity is a big issue for companies.
You may easily boost the effectiveness of a reputation by:
Collaborating with others in your industry
Making yourself approachable
Making personal relationships
Doing amazing work
Being user service oriented
ORM (Online reputation management) is the procedure by which an organization may create positive feedback, respond to negative comments about their product or service in online conversations and reduce the effect of negative publicity. These are two major factors for online brand reputation–
Google search results
Social sites
The procedure of Dealing with Negative feedback
The process involves following important steps:
1. Identify the problems –
Identify the problems is the main step which includes around discovering all instances of complaints and negative feedback appearing on the search engine results such as Google. After that, you can find cause behind the problem.
2. Make a strategy-
Once the details of rip-off reports and negative feedback are identified, you can plan the strategy of dealing with the problem. It involves thorough analyzing potential users need, research of competitors in the same business field and further action plan. You can make a blueprint of the entire reputation management campaign; therefore you have to accurately and address the entire important aspects of the campaign.
3. Internal and External Optimization –
Once you have made the plan of strategy, then the real work starts. It includes two aspects:
1. Internal Optimization of website
2. External Optimization of website
Main actions to remove all instances of negative publicity from top search engines results are given below:-
Social media optimization
Press/news release distribution
Social business networking
Meta tags & code optimization of website
Online promotion
Primary keywords assessment
4. Enhancements and Evaluation –
Periodic evaluation of online reputation management campaign is important. It assists in searching the progress of actions taken. If needed, we may take extra actions in order to enhance the process.
Online reputation management is a very important requirement for modern Businesses.Most of them are relying on traffic diverted through numerous major search engines such as Bing, Yahoo, and Google. Therefore, if they have rip-off reports or negative feedback posted on user complaints site, their new users gets distracted. It can be a huge loss for Business owners. Online reputation management is the procedure of handling with online negative publicity. This is a long term procedure which includes numerous proven manual actions and SEO techniques taken in order to distract / remove negative feedback from top search engines such as Yahoo, Bing or Google.