June 22, 2016
Posted by:

1Solutions

Category:

HTML slicing, PSD conversion, PSD to HTML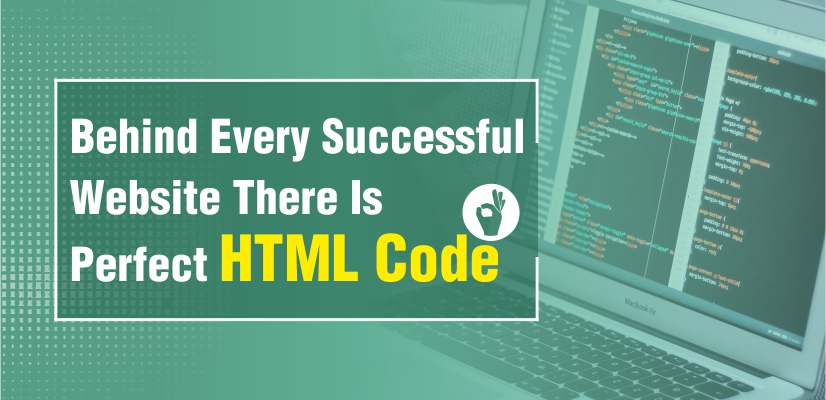 To fully understand and appreciate the importance of perfect html coding for websites, we must first understand the crucial role that html plays in creation of websites and how it is the most important of the website developers "trio" of competencies. It is known that all web designers, New and Old must be adept in at least three code languages, that of CSS, HTML and the good old JavaScript. These three languages form the backbone of all websites and content and are therefore quite critical as web skills.
That said we must realize that whereas CSS controls the looks of the page and the Java controls its behaviour, the HTML is the one that makes the webpage readable to the user and therefore there is no web page without HTML. A well written HTML document will be easily and effectively readable to the user and be able to convey the structure, the inter content relationship and the links to other pages. The reason why HTML can do this is because it is a markup language and it uses markup content towards explaining the content and its relation to other content on the page. This is facilitated by the use of tags, which identifies the various types of content. A nav tag for example will identify the content as being a part of the page's navigation and a P tag identifies it as being a page. This simplicity is one of the prime reasons why most html written pages are relatively more successful than other codings on the websites. Let us discuss a few important reasons as to why a perfect HTML code is very important for the success of websites:
1) Cross Browser Compatibility – Cross browser compatibility is of prime importance for any website's success and the html code allows you to do exactly that. HTML allows you to write perfect codes which are compatible with different browsers and devices hence making the content reachable to a much larger number of users.
2) Easy To Learn – The use of HTML requires some basic logical understanding but once someone is adept at using HTML, it comes about as a really simple coding system. By knowing the use of tags and the rules of how these tags work together, it is quite easy to author an HTML page. Most people with a little exposure in code writing can learn the basics of HTML syntax very quickly and very easy for developers to learn and adapt to.
3) Speed Optimization – One of the main benefits of HTML coding and how it makes websites more responsive and adaptable is that it can be easily speed optimized, especially with manual code writing. The increased loading speed attracts more and more site visits and keeps the user engaged throughout. On the other hand slower sites become boring and result in bounce events.
4) SEO Optimized Sites – Another extremely important aspect of PSD to HTML designed sites is that it is easier to take them to the users through effective and sustainable search engine optimization. It is no secret that proper seo is very important these days so that the users are able to find a particular website quicker than the other similar ones. PSD to HTML coding has really done its users a lot of good towards that end.
5) Customization for Hand Coding – There is no substitute to the effectiveness and customization of hand coded web designs and this is where the HTML really excels itself. Since it is quite easy to find the different sections of HTML code, the hand coding is quite easy and effective, at the same time easy to change and modify.