June 10, 2016
Posted by:

1Solutions

Category:

PSD conversion, PSD to HTML, Web Designing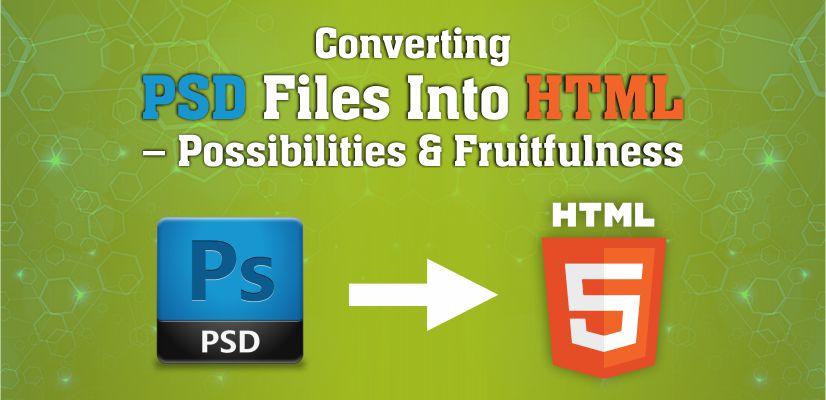 Cross Browser and cross device compatibility is the latest deifying point for all websites these days. One of the basic requirements for such cross functionality is the change of file formats from Photoshop's psd to the popular hypertext mark-up language also known as the extremely versatile and popular html .Web responsiveness is the need of the hour and conversion of psd files into html effects cross browser compatibility and allows the files to be browsed effectively in all devices and browsers.
We all know that the design process of any website starts initially by it being designed in simple design platforms such as the Photoshop, once the design needs to go to the next level of compatibility, there is a need to convert the design of that particular psd into live web pages with html, JavaScript or CSS.The process is rather time consuming but is extremely beneficial in the versatility and cross usage of the design, especially when looking at the long-term operations.
The overall conversion, however, requires thorough understanding of front end development to design sites with various customer friendly attributes such as enhanced usability, quicker loading and browsing speeds and quick and well profiled web navigational capabilities. To understand and appreciate the immense opportunity and the unique possibilities this conversion can present.
Let Us First Discuss the Possible Reasons of Converting PSD Files into HTML:
1) Browser Compatibility: The foremost and the most useful reason for converting psd to html is that it allows designing website the compatibility to operate in varying screen sizes of devices such as the tablet , the Smartphone and the PCs with different screen sizes . It also delivers seamless compatibility across browsers and hence increases customer acquisition effectively.
2) Designing Websites that Load Faster: A proper optimization of size and quality requires standard designing practices that in turn help the Webpages to load faster and more effortlessly without errors. Usage of style sheets helps the browser in displaying content properly. The conversion from psd to html allows using animations, images and other media which makes the web pages lighter and more responsive, providing a better layout with better navigation and browsing experience.
3) Increases Online Presence: One of the major advantages of converting from PSD to html is that it drives more traffic to your website. HTML coding has compatible features which get it easily recognizable by search engines which are missing in PSD.
4) Helps Implementing Dynamic Functionality: – With PSD , static sites can be designed that can perform dynamic functions such as instant commenting , parallax scrolling and other functionalities which are very important in having a modern and user friendly interface.
Whereas it is true therefore, that PSD to HTML is the most desired and effective way to create better websites, it is also true that doing so requires quite a bit of technical knowledge and web designers with such knowledge will have a lot of demand going forward. For all the web professionals which have expertise in the field of conversion in general and PSD to HTML in particular and that can deliver projects quickly, effectively and in great turnaround time will be in huge demand since the possibilities are endless and ever increasing .For example there are lots of other versions of HTML such as versions 2.0, 3.0, XHTML and HTML5 and it has greatly increased the powers and functionalities of PSD to HTML conversions.
Fruitfulness of the conversion from PSD – With the above examples, It is quite clear that PSD to HTML is the way to go for all web designers looking at increased functionality and improved web experience and therefore the trouble of doing so will easily prove to be quite fruitful in the long term for the web page owners, designers and developers.
Read More About:- What are the Benefits of PSD to WordPress Conversion?