September 10, 2019
Posted by:

1Solutions

Category:

SEO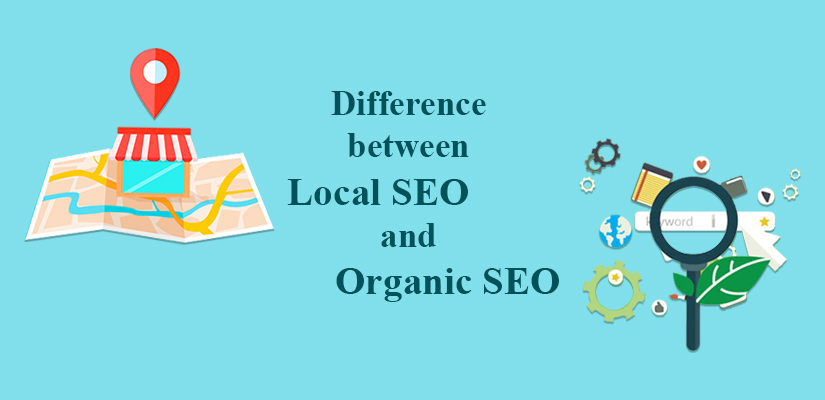 The boost in SEO over the past few years have been laid down due to the evolving internet market. One of the most common misconceptions that people have is that most of the small businesses get their customers from direct search. Nonetheless, it is necessary to understand that SEO is an ever-evolving process and that there is a huge difference between local and organic SEO.
Local SEO has a geographical aspect to it while this is not necessary in organic SEO. Organic SEO is solely dependant upon the practice around the website marketing. Irrespective of the business location, there can be a significant impact of SEO on businesses. Most of the affiliate marketers, bloggers and Internet marketers depend entirely on SEO to boost their business.
What is Local SEO marketing?
Local Search Engine Optimization or Local SEO is the local market. It is one of the best ways to promote your brand locally. This form of marketing has been helpful for promoting products and services to the local customers when they are in need. Local SEO marketing is the most popular form of marketing for small businesses.
Different methods and tactics are applied to achieve the local SEO marketing procedure. The practices of local SEO is very much different from that of general SEO as a result, it is easy to manage local SEO using general tools. Moreover, these tools are required to suit the specific needs.
What is Organic SEO?
Organic Search Engine Organization is referred to describe the SEO tactics applied to generate organic traffic directly without any sources. It helps in the generation of natural search engine result pages. Keyword linking, analysis, link building, and backlinking eventually contribute towards increasing the popularity of SEO. Content plays an important role in traffic generation through organic SEO.
Difference between Local SEO and Organic SEO
Local SEO is entirely based on location while traditional organic SEO focuses on relevant content. While organic SEO can be applied for all the businesses, some of the prominent types of businesses where local SEO should be applied include law firm, plumbing company, coffee shop and real estate business.
Some of the prominent differences between the two include the following
Citation and Links
Links are internet currency that are required to bring about high quality lead, thereby helping to boost rankings and traffic. Local SEO does not have enough importance for links, while it is necessary for organic SEO. However, citations are necessary for local SEO.
Citations are just references for your name, address and phone number. Citations act as a vote for local SEO. However, these are required to establish the validation for the business' geographic location. Citations further contribute towards bringing forward the most popular searches.
No target for similar position
Organic SEO aims at helping you rank high with certain keywords, further including link building process. However, local SEO does not aim at boosting the rank, but make the search more visible. Therefore local SEO just helps in boosting the search process.
Citations can help create wonders when it is about local SEO and the same is with organic SEO but involvement of link building and proper search strategy is necessary.