August 13, 2018
Posted by:

1Solutions

Category:

News, Social media, Social Media Updates
Facebook 's rolling out the next stage of its expanded transparency push, with users who manage 'large' Facebook Pages being asked to go through a new authorization process before they'll be able to continue publishing posts on the Page.
As outlined in the above example flow, the authorization process will prompt users who manage Pages with large potential reach to secure their account with two-factor authentication, and confirm their primary country location. The process is rolling out first to US businesses, with Facebook looking to expand the system more broadly over time.
Facebook doesn't specifically explain how 'large' a Page needs to be to qualify, but if your Page manager/s do require authorization, they'll receive a notice at the top of their News Feed to begin the process.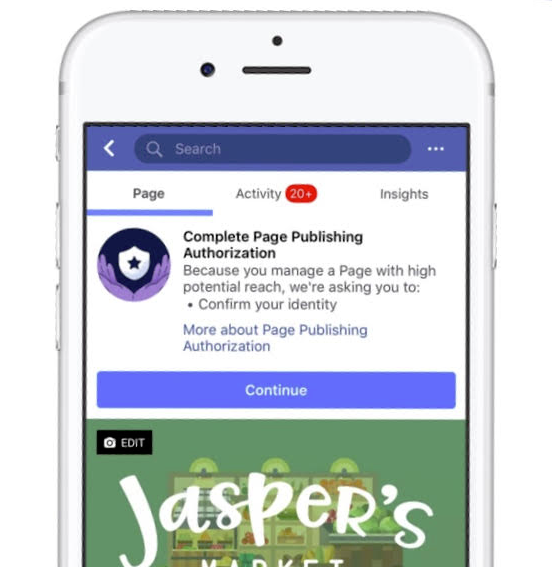 This Page banner will be visible on your affected Pages until the required users have completed all steps of Page Publishing Authorization – if they don't complete authorization by the deadline provided in your initial notification, they'll lose the ability to post as the Page.
How To Increase Your Social Media ROI With Facebook Reactions
The effort's part of Facebook's push "prevent organizations and individuals from creating accounts which mislead people about who they are or what they're doing." This comes on the back of interference in the 2016 US Presidential Election campaign, where Pages which looked like regular business and fan accounts were actually fronts set-up by foreign organizations, who used those Pages to influence voter behavior. Read more…