November 9, 2017
Posted by:

1Solutions

Category:

Google analytics, SEO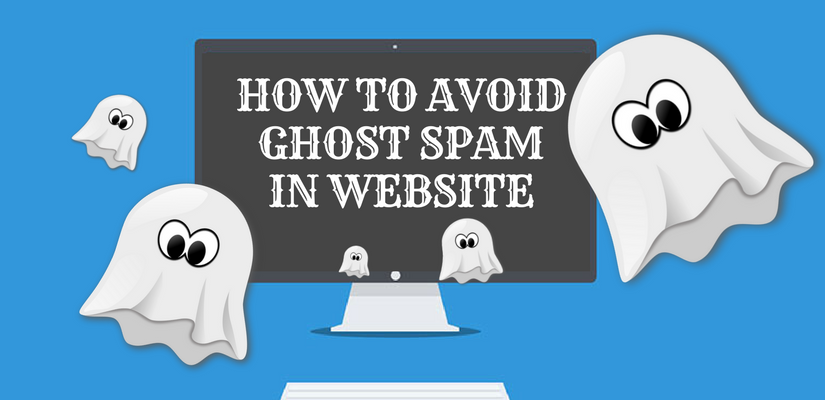 Before we could get into detail about the topic, let's brief about Ghost Traffic/ Spam Traffic. In simple words, Ghost Traffic is the number of false visits created in your google analytics [GA]. There are few websites that create false visits entries in GA Account, which will be considered as visited.
The fact is that, they have not visited your website and that is why it is known as Ghost Traffic.
How to Identify a Ghost traffic / Spam Referral Traffic
There are few sites that send referral traffic to your site to check whether your website has been attacked by any spam. So If you find any URL's that are unusual or keyword in your referral tab, then you can confirm yourself that you have been trapped by these Ghosts. Such Referral Traffic websites are as follows:
• ilovevitaly.co
• buttons-for-website
• hulfingtonpost.com
• darodar.com
• priceg.com
• Econom.co
• blackhatworth.com
How exactly does Ghost traffic / Spam Referral Traffic work?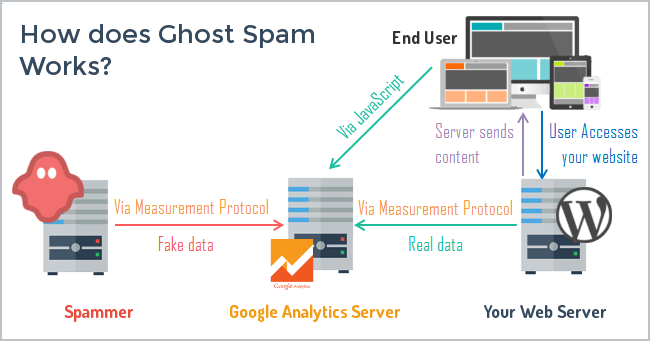 The spammers run an automated JavaScript similar to search bots, that randomly crawls into any website and its pages which will lead them into other webpages
The crawlers run the script on the webpage and will get the web content. The process ends by running GA tracking code in which the script attaches the referral source, user ID, tracking code and the page viewed false details etc.
Now you must be wondering why are they doing this and how to get rid of it?
Well, this would be the question with most of the people who are reading this or who have actually faced these ghosts in reality.
There could be 2 reasons:
They might be getting a good count of traffic to their website. As a website owner whenever you find a new visitor to your account, it's obvious you would go back to the referral website to check how you have received the traffic. This will keep you on their site as well as in many cases give back some visitors.
For fun or just to show their intelligence.
How to create filter for Ghost spam?
To create this filter, you will need to find the report of hostnames. Here's how:
Go to the Reporting tab in GA
Click on Audience in the lefthand panel
Expand Technology and select Network
At the top of the report, click on Hostname
Create a regular expression of all the spam hostnames in below mentioned format-
Hostname\.com|hostname1\.com|hostname2\.com
Create a filter name and select INCLUDE, then select "Hostname" on the filter field, and copy your expression into the Filter Pattern box
Verify the filter before saving to ensure the hostnames you have added are correct, save and apply the filter to all the views you want.
If you have will implement these steps correctly, you will get rid of all the ghost spam on your website. If you still face problems in your website, you can contact our website audit services. Our professional team will check your website for any possible problems.