October 8, 2014
Posted by:

1Solutions

Category:

Marketing Services, Website Design Inspiration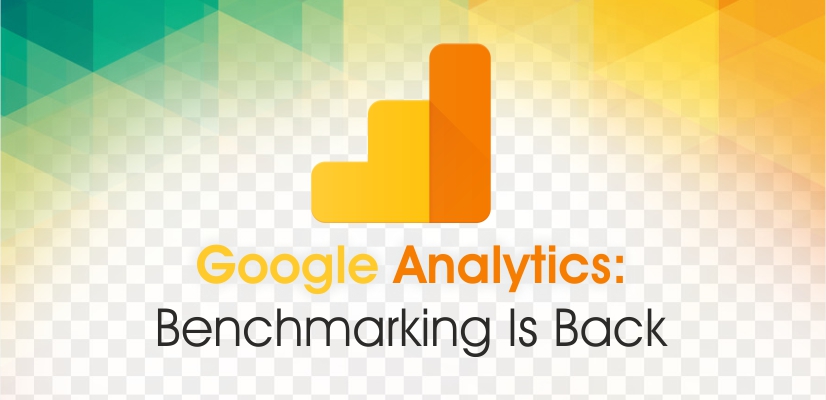 Google has rolled out the Benchmarking tool back in the Google Analytics on Sept 11, 2014. For the experts that have used analytics 3-4 years back, Benchmarking was a great feature to find out how their website is performing when compared overall with the competition. Benchmarking was discontinued in the year 2011 (a year later, after the ad planner was removed).
Now Google has announced that Webmaster with anonymous data sharing enabled will have the access to the industry benchmarking reports. The most beneficial feature of the benchmarking is it enables the site owners to see the most recent trends happening across their business vertical and get very useful insights about their website performance as compared to the industry standards.
Benchmarking allows the Google analytics users to compare their results with peers in the industry, choosing from 1600 industry categories, 1250 markets and 7 size buckets.
Google Benchmarking really leverages the footprint of Google Analytics and can help you set meaningful targets, spot trends occurring across industries and answer a whole array of questions: Which channels should you invest more in? How does your mobile engagement compare to your peers? How unique is your audience?
The newest Benchmarking reports display acquisition and engagement metrics — like sessions and bounce rate — by Channel, Location, or Device Category dimensions. To ensure total data transparency, the number of properties contributing to the benchmark is displayed once you choose the industry, market and size. A helpful heat map feature makes it easy to see areas of strength and opportunity, and where to devote more resources.
The Google benchmarking report also provides data like sessions and bounce rates, broken down by channel, location and device. Google has indicated that heat maps will also be available to offer a visual representation of potential opportunities for improvement.
Once benchmarking is enabled, users will be able to access the data under 'Audience' in the left sidebar of their Analytics dashboard. After selecting a report, users can then choose 'Benchmark Sessions' under 'Select a metric'.
The new benchmark reports are located in the "Audience" section of the reporting interface and will be available to users who have opted-in to share data anonymously.
To access the reports, you must first check the "Share anonymously with Google and others" box in your Google Analytics account settings tab on the admin page.
Benchmarking data is available for each value of the following dimensions:
Default Channel Grouping (i.e. Social, Direct, Referral, Organic Search, Paid Search, Display, and Email channels)
Location (Country/Territory)
Device (i.e. Desktop, mobile, and tablet)
You can compare your data against benchmarks for the following metrics:
Sessions (i.e. number of sessions)
% New Sessions
New Sessions (i.e. number of sessions from new users)
Pages / Session
Avg. Session Duration
Bounce Rate
So if you have still not started using Benchmarking, you are missing something very important. Get your benchmarking reports, review them carefully and you can take your website performance to the next level soon enough.
1Solutions is a highly qualified website designing company that provides SEO Friendly Web Design tips, insights, Internet marketing strategies or professional services includes WordPress development, custom design for logos, eCommerce, corporate websites, etc.