October 10, 2018
Posted by:

1Solutions

Category:

Online Reputation Management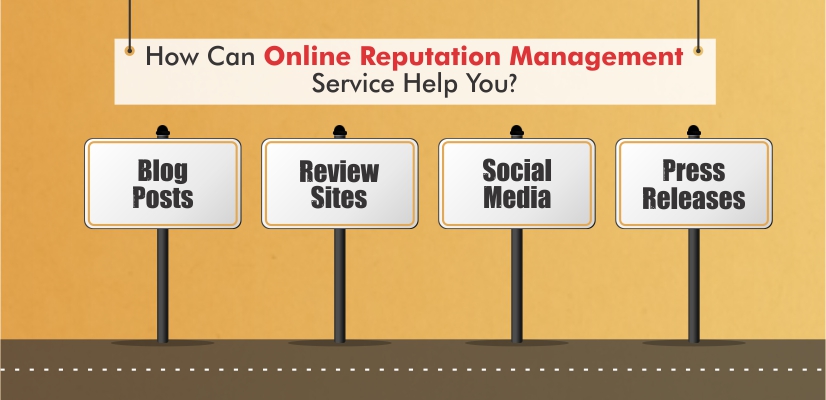 With the internet at our fingertips, the most trendy mantra for online shopping among consumers is ""Jo Internet pe sahi dikhta h, wohi Bikta h". Now, most of the buyers are in habit of online research before making any online deal. This leads to an emergence of Online reputation management service in the business world. It promotes positive content about brand and company as well as push negative results down in SERPs. These services provide a good customer service experience in order to establish a trustworthy brand or company on several web platforms. Listed below are few points that guide you how an online reputation management service helps you:
Oversee You Negativities:
Did you know, more than 4/5th part of online shopping depends on available online reviews on the company's websites. This means that it costs you heavy loss if you are unable to oversee your negativities on web platforms. With an acquaintance of competent online reputation management team, you can treat such issues at its core. Sometimes companies just forget to pay attention to the real causes of negative reviews. Instead, they start to remove negative reviews from the sites. Keep one thing in mind this is merely a temporary solution, you can't manage a long commitment with such solutions. So, its a smart choice for your company to hire a professional online reputation management service. They monitor all online accessible data and information about your company to cure the root causes of problems for good payouts.
Work as Your Counterpart:
Almost every individual across the globe has its account on social media platforms like Facebook, Instagram, Twitter, and Linkedin. With this rapid growth in popularity, social media becomes the biggest platform for interaction with your potential clientele. This increases your need to be an active member on such accounts for receiving customers' feedback and comments. You have to allocate your time for both positive and negative customers' reviews. As its next to impossible to please all of your consumers, however, with an experienced online reputation management service you can address your consumer grievances in a better way. They work as your counterpart and proactively respond to your clients on various web platforms and build a strong connectivity with them.
Featurise Brand's Positive Image:
The main agenda of ORM services is to promote the brand's positive image among consumers. Depending on the brand value and current circumstances of the market, ORM services craft the strategies and put them in action. ORM is a slow process and needs time and patience for good results as a single negative feedback on a social platform is enough to ruin the brands' image. Nowadays, people are trusting online reviews rather than personal recommendations. So, its necessary to have a proficient ORM service, which calmly deals with negative publicity and well adapted to control the flow of information in crisis too They guide you with better ways that increase your accessibility and enhance your connection with your customers on web portals.
Although OMR goes synonymous with SEO, however, it has different goals. Unlike SEO, it does not play with keywords to generate traffic, however, it improves your brand image on web platforms and addresses your customers reviews and comments to make your sites more customer-friendly.