March 8, 2016
Posted by:

1Solutions

Category:

SEO, Social media, Uncategorized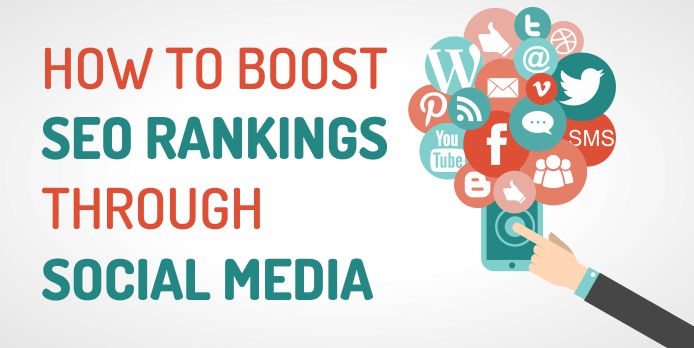 Social Media has caught the attention of SEO marketers in the recent times. Social media has emerged as the most potent channel to market your services and reach the maximum no. of customers. Many SEO's fancy about social media because they believe it can create a significant impact on search results.
Social media does play a significant role in search results and having a strong social presence can help you in organic search rankings. Social sites like Facebook, twitter, LinkedIn are driving huge online traffic and more and more SEO's are utilizing them to boost their rankings. So how does your social media marketing company can helps you in terms of SEO. Lets discover the social media channels with highest impact and how to utilize social media to help you website SEO campaign.
Most of the digital marketing professionals swear by backlinks. Backlinks are an integral part of SEO from the start and continue to be. However there is a big shift in how Google perceives a link nowadays. When people discovered that backlinks can boost organic rankings, they manipulated it for some time. Until Google came hard against spammy backlinks. Now Google gives weightage to only those links that are quality oriented and do not tend to aimlessly promote the web page for rankings.
But the million dollar question is which social media links Google likes and what are the steps to gain most out of these social media sites. Google webmaster has a quick answer to it. If you will look at your Google webmaster account, you will find that the social links Google likes are essentially from Google+, Scoop it, Reddit, Pinterest, Tumblr, Youtube etc. If we talk about the social media platforms Facebook, Twitter, Youtube and LinkedIn are the most important. Google+ posts are indexed faster than any of the other social media posts.
How to utilize social media to boost your SEO rankings.
You can reap good results for your SEO campaign through social media by the following-
1. Share links on popular social media –
You can generate good amount of traffic by sharing links for your blogs on social media. This helps in increasing the indirect links. There is not much backlink value but  you will get good traffic which is good for branding purpose. Therefore it is a good idea to share your links on social media and popularize it as much as possible.
2. Get indexed faster
Though social media websites carry nofollow tag, and pass no link juice, they helping in getting your website indexed fasters.  Social media sites are crawled by the search engines very frequently, so sharing any links on them will directly help the search bots find and index your new pages quickly. So always share you links for the social media sites to get them indexed quickly  and improve their chances of coming up in search results.
3. Social media profiles appear on top of searches
Most of the social media sites have profile pages. Since social media sites have high authority, these tend to rank higher for search results. This is good for the business in terms of exposure, branding and reputation. So you should always have complete presence on social networks. You profile information including website link, bio, logo etc should be up to date.
4. Integration into the search results
Both Google and Bing have now started incorporating map listings with business reviews, images, videos, etc in their search results.  They have also partnered with Twitter and/or Facebook to incorporate social status updates into results.  By creating an effective social media profiles, companies can get good exposure in search results.
5. Social factors in search engine algorithms
Google has clearly admitted in the past the social media as one of the ranking factors. With Google now focusing more and more on smart search and user experience, Google  may soon give a deeper preference to the social media.
CONCLUSION–
Social media links are ideal for driving traffic. But the problem is barring 7-8 social networking sites most of them are new or have a very limited presence or users.  Not to forget majority of these social media links are no follow so ideally they don't create value in terms of backlink profile. So there is no point is building links on social networks multiple times. A good practice to drive most out of your social media network is to share the links more and more.