April 25, 2016
Posted by:

1Solutions

Category:

Web Designing, website designing, wordpress development
WordPress is the most powerful tool which creates blogs and manages contents. It is an online and open source tool which started out as an online blogging system, but soon evolved as a full content management system.
WordPress is more than a blogging platform. It also helps in creating functional websites and versatile contents. WordPress is a free software that allows the user to download, install and modify websites. Any website can be renovated by utilizing WordPress.
Why WordPress Is Popular?
It is not important to be a website designer to start using WordPress. WordPress offers a variety of themes and customized options that allow even a layman to design websites like a professional. Due to the features, this software is used by major companies to create websites. Brands such as Time magazine, Google, Facebook, Sony, LinkedIn and many more are frequent users of WordPress.
The internet is an uncertain place and security threats are common. WordPress is safe to use and is a user-friendly web CMS for your website. There are many intruders available who can get their hands on as many websites as possible, so using special monitoring schemes is recommended while using WordPress.
During  a WordPress theme development, you might quickly want to add bulk posts and pages. By quickly adding bulk posts and pages you can observe how they appear on your navigation menus, widgets and sites.
[bctt tweet=" List of plugins that facilitate the process of adding posts & pages in bulk in wordpress. " username="1solutionsbiz"]
Bulk Page Creator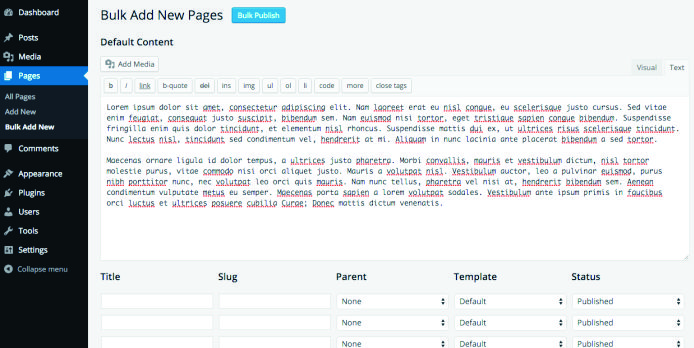 Bulk Page Creator is a WordPress plugin. It helps you generate numerous pages in a batch or bulk manner. The process helps you to save time during the customization of your WordPress development site. This plugin option will provide you with a startup screen in which you can include multiple pages quickly. Clicking a single button will produce all the pages after adding the numbers as per your requirement.[bctt tweet="Bulkpagecreator is a simple yet powerful wordpress plugin to add bulk posts and pages." username="1solutionsbiz"]
Yonox Add Multiple Post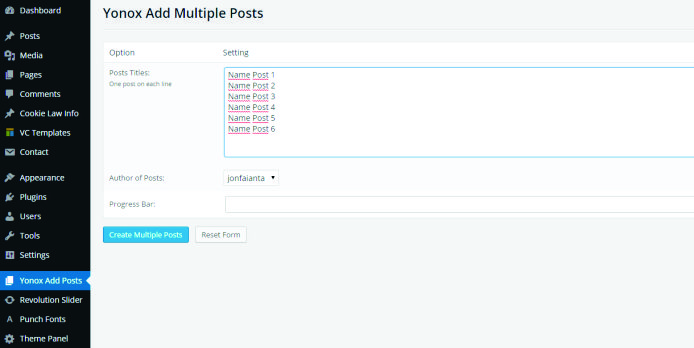 It enables a WordPress user to quickly add multiple posts or pages at once. This plug-in is specifically designed to insert multiple pages which can be edited later.
Simple Add Pages or Posts: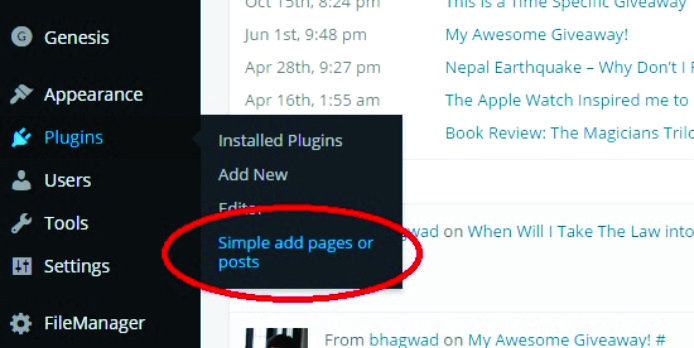 Another alternative smart tool is the Simple has added pages or posts plug-in. It is a handy and user-friendly tool. You could opt for this if you wish to add pages at once by entering the titles such as About, Contact, Home and so on.
Alobaidi Gallery: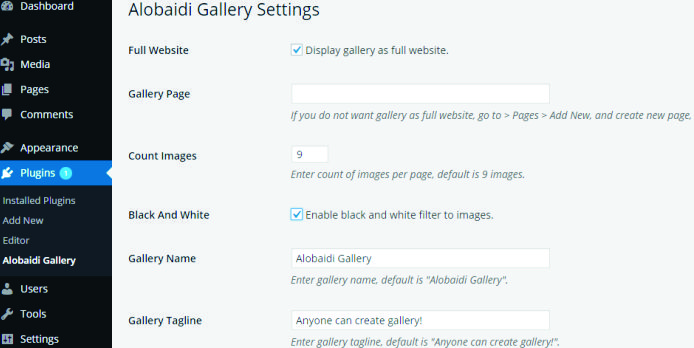 Alobaidi Gallery is popular as another simple plugin tool of WordPress development. It is basically used to convert websites to the gallery or to create a gallery.
Ajax Admin: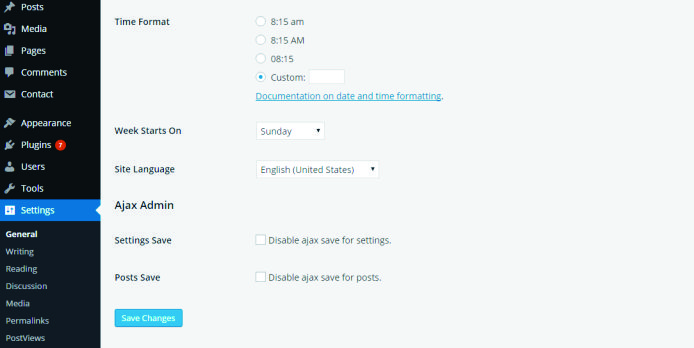 Another popular plugin for WordPress is Ajax Admin. It is fast and easy to operate. You just need to activate the plugin and save your customized settings and posts.
WizScriber: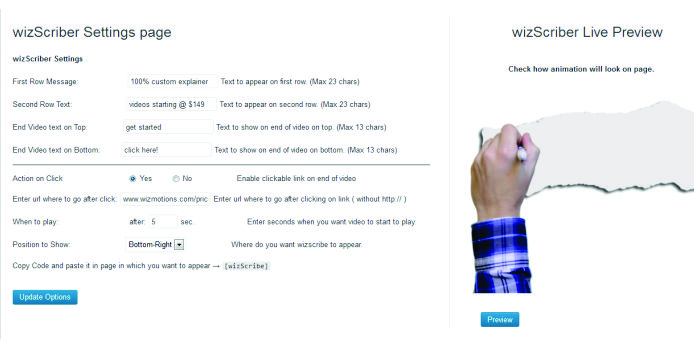 [bctt tweet="WizScriber is another unique plugin tool for WordPress bulk post or page upload." username="1solutionsbiz"] This smart tool helps to generate impressive whiteboard animated video messages instantly.
Apart from all these, there are several other bulk options you can try while working on your WordPress development.
Read more about:- 21 Must Have WordPress Plugins for 2016