July 10, 2018
Posted by:

1Solutions

Category:

wordpress development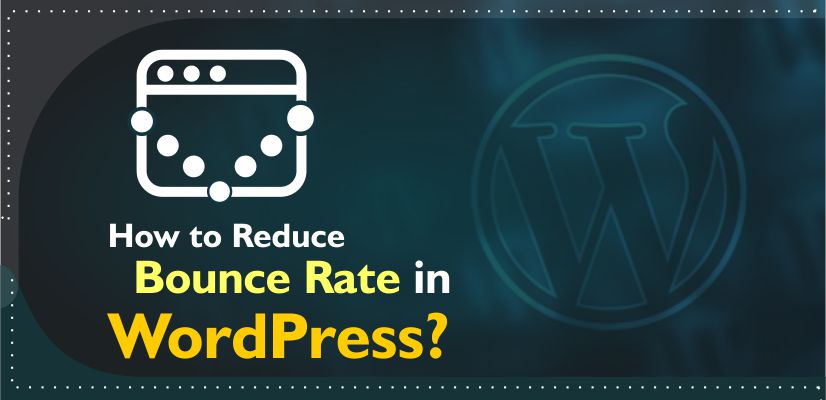 Bounce rate is a measure of people visiting your website without hopping to other pages. It is an indicator that shows the relevancy and accuracy of your content that leads your visitors to read more of your contents. If your content is engaging more visitors then, your site is likely to get more subscribers. Google Analytic Account is an effective tool to check the bounce rate of your website. Let's see how you can reduce bounce rate on your page.
Amplify user Experience
Make your site easy to navigate so that users can easily go through your content if the situation is opposite then chances of high bounce rate increased. Here are some ways to make your website more user-friendly. You can add internal links in your post so that visitors can read more of your stuff. If the content is lengthy then make it easy to read so that visitors don't lose interest.
Make your content easy to read
Make navigation easy
Make it mobile-friendly
Make Page Load Time Faster
People don't have time to dwell upon one page, waiting for it open. If your page loading time is not minimum enough then it's not going to hold your visitors for a long time. You can use tools such as GTmetrix which will provide you all your page loading time and valuable suggestions to improve it. You can also upgrade your hosting provider as increased traffic can slow down your site if the server is not ready to handle it.
Compress your Images
Large size images takes time to open and affect bounce rate. To prevent bounce rate try to resize your image before publishing it. TinyPNG is a tool that can be used to compress the images as it eliminates the useless information from it. It is obvious that your image will surely lose its quality but the difference is hardly noticed.
Good Content
Create a quality and relevant content for your site so that it could be relatable to your site visitors. It is a good strategy to provide people what they want either it's a useful tips, giveaway, necessary product etc. Make a content that is useful for your target audience and use some keywords that can help. Above all SEOs are important so never ignore it as they can make or break you. A good content is a core of your site and if you invest your hundred percent in it, you will surely get the visitors and minimize your bounce rate.