October 23, 2017
Posted by:

Atul Chaudhary

Category:

wordpress development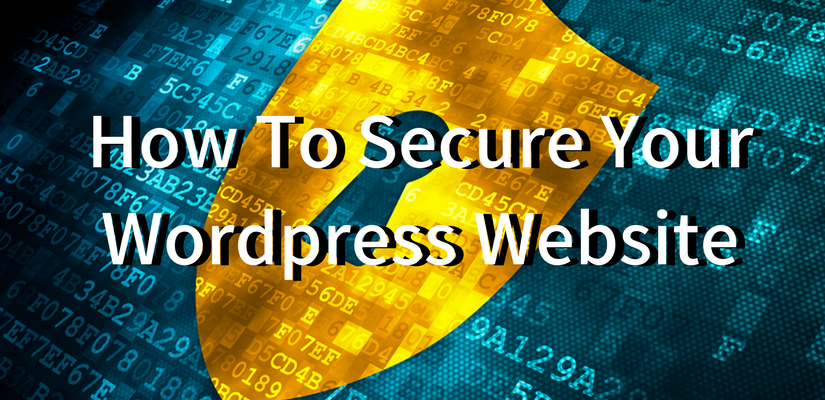 WordPress is the most popular blogging and CMS system on the Internet that is why it becomes the main target of hackers community. WordPress security is often referred to as "hardening".
WordPress security is an inevitable subject of huge importance for every website owner though this software is very secure and it's regular audited done by number of developers, then also, there is a much more that can be done to harden your WordPress website.
Thus, Security is not just about risk elimination, it's also about risk reduction. It is quite important to keep your core WordPress files and all of your plugins updated, as latest new versions contain security patches.
Why Website Security is Important?

As an online businessman to secure your business and it's webstore vulnerability you need to pay some extra attention to the WordPress security. Because hackers can steal user information, install malicious software, and can even pass several malware's to your users, which might damage your business revenue and goodwill, once they hacked.
Thus, it is necessarily important to restrict the access to your WordPress admin area only to people that you actually want to access it and also make sure your site is on a secured WordPress hosting with a strong password.
Some suggestions on keeping your WordPress website secure are as follows-
1. Don't use "admin" as a username – During WordPress installation, avoid choosing "admin" as the username for your main administrator account because majority of potential hackers can easily guess this user name to target your wp-admin / wp-login acess points with the aim to exploit your account.
2. Make a strong and unique password instead using common password – After Changing your admin username, another important step is strengthening your password by adding uppercase and lowercase letters, numbers, and special characters. To make it unique an easy thing to remember is CLU: Complex. Long. Unique. You can also use any of the password manager application available, the password generator is a useful resource.
3. Add Two-Factor Authentication – A really good way to prevent brute force attacks is to set up two-step authentication at the login page. This means a password is required plus an authorisation code that is sent to your phone in order to login to your site. Often, the second login code is sent via SMS. For this several plug-ins can be use like- Clef, Google Authenticator, and Duo Two-Factor Authentication.
4. Keep your WordPress installation, themes and plugins up to date – Themes and plugins are essential components of any WordPress website. We know that every good software is supported by its developers and gets updated now and then, and these updates are meant to fix bugs and sometimes have vital security patches.
Your current WordPress version number can be found easily by the hackers and it becomes easier for them to tailor-build the perfect attack. Thus, always hide your version number with almost every security plugin such as – Sucuri's Firewall.
5. Hosting and WordPress Security -Protect the wp-config.php file – The wp-config.php file having important information about your WordPress installation, and thus, Protecting it means protecting the core of your WordPress blog. If hackers are not able to access the wp-config.php file then it is difficult for them to breach the security of your site.
The effective choice of a hosting company does matter when optimising your WordPress security. Thus, it is important to be hosted with a company that has security as a priority. WordPress security seems to be one of the main USPs offered in specialised WordPress hosting products, like the one offered by GoDaddy.
6. Backup your site regularly – No matter how secure your website is, there is always room for improvements. Scheduled backups are an essential part of any site's security strategy because it ensures that if your site is compromised, you'll be able to restore it to a version prior to the damage with ease. once a week, run an automatic backup of your database files. There are some automated plugin solution like Vault Press, Blog Vault, Backup Buddy, or WordPress Backup to Dropbox for simple backups that can help you in this respect.
7. Install virus protection and regularly scan your computers for malware – Install an antivirus program, firewall and anti-malware services, on all of your systems and ensure they are kept up to date with the latest virus definitions. Some of them can even help clean up a hacked site if you still have access to install it such as Word fence Security, which works for both single and Multi-site installs.
8. Limit login attempts – Where hackers are continuously trying to crack down you login credentials by checking all your possible keys or passwords until the correct match is found. Unless you are having strong credential enabled for your login verification, that would be great, otherwise you might got in trouble.
To maintain traffic and site speed and to overcome all other hassals, you should limit the number login attempts from a certain IP address., that is simple because nearly all security plugin come with this feature right out of the box.