October 13, 2017
Posted by:

Ritika Rajan

Category:

SEO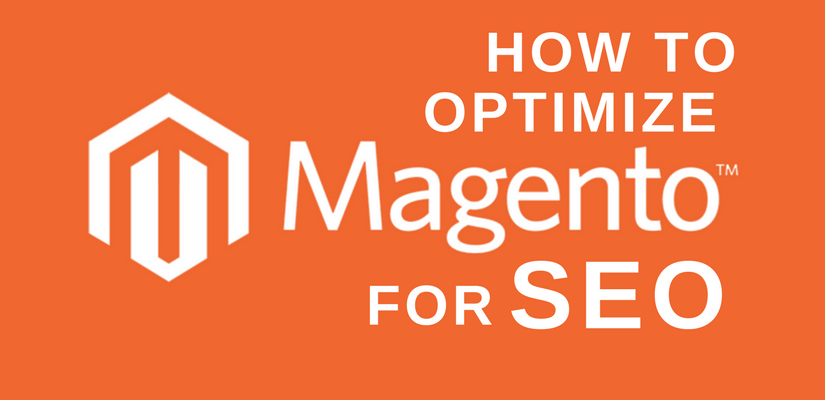 Today each and every small or big E-retailers, whose bread and butter comes from E-commerce websites, expect their sites to rank higher on all search engines. When E-retailers operate their E-commerce sites, they face many problems to maintain the ranking of their sites on search at the expected level. Rapidly changing SEO tactics and the status of product pages make E-commerce SEO a hard nut to crack.
In today's neck to neck competition, everyone is desirous to create a distinct, functional, and robust website on Magento Platform. Magento is no doubt a magical platform, but it needs a sound strategic planning to build a dream website.
Since 2008, Magento ecommerce has become a popular e-commerce platform, with over 200,000 online stores using Magento, selecting it for your e-commerce project is a fantastic decision. It has a lot of features and it is easy to use even by simple users which do not have coding skills. Magento is already SEO friendly.
Magento has its own pack of SEO extensions, some of them are free while other are not. Also, some of them are cheap and compatible between other SEO extensions while others are expensive and not compatible. Also, you should follow most of the best practices regarding SEO on Magento.
The success of your SEO exercise depends on a lot of factors such as how well your site is designed, its loading time, responsiveness to various devices, etc. Some of these tips, tricks, extensions and best practices are the following ones:
Use the latest version of Magento to operate your site. Use the most recent and strongest antivirus to protect it from online security threats.
Check your website configuration carefully and ensure that web developers have reversed the "no indexing" options which stop search engines to crawl and index your website or its pages.
Take care of website site design and structure. Make sure that it is up-to-date and user-friendly.
Add an XML and HTML sitemap to your site. They allow search engines and people to visit your site easily quickly.
Add Google analytics to your site. It helps you to track the progress of your SEO campaigns and shows you the areas you need to improve the outcome of your SEO campaigns. Magento includes built-in support the for Google Analytics tracking code in the Google API
Make sure your site is responsive to all devices. Additionally, it should load faster.
Install and configure a Magento SEO extension on your site. It will help you a lot in website optimization.
Ensure that your website and its pages are coded properly. Even a little mistake in coding can ruin all your efforts to optimize your site. You can use some resources to trace coding errors and remove them instantly.
Use the right image format and compress the images using Magento extensions. It will consume fewer resources and will help your site to perform smoothly.
Strike a balance between SEO and conversions using the copywriting techniques in our Copywriting for Pros course. Whether you're store sells sports clothing or high-end jewelry, the techniques in this course will help you write high-converting copy.
Instead of optimizing your product pages solely for model numbers or brand names, try to optimize them for both brand names and Include generic keywords in your product descriptions and subheadings for a serious SEO boost.
Keeping your website updated with fresh, interesting content is one of the best ways to generate traffic, and there's no better source of new content than a blog. Keep your blog updated frequently to alert Google to your website's activity and get a valuable SEO boost.
One of the best ways to build links for your online store is by running a social promotion offering discounts and special offers for people that Tweet or post about you.
Choose the wished canonical version of your website either www or no www. Install the Magento Canonical URL's extension. Create the proper redirect from one canonical version to another one.
The organic traffic is the most relevant and important to boost your website authority. Do not forget to use targeted ads if you really want some paid traffic. Using either Google, Facebook or other ads, you can target your audience by location, gender, age and other interests. If you want to optimize your ecommerce store, hire expert seo services by 1Solutions.