January 5, 2016
Posted by:

1Solutions

Category:

ecommerce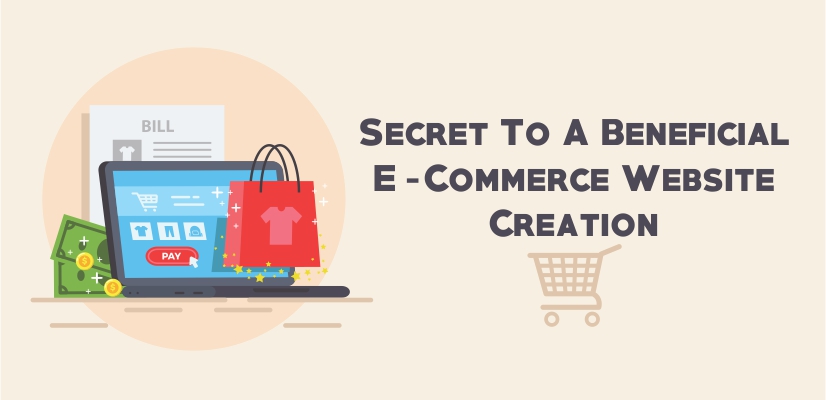 Ecommerce is a business and retail shopping method that takes place on online portals. There are many websites in the digital world that are striving hard to provide the best possible online shopping experience to their users. But very few have actually succeeded. The successful ones owe their credit to the effective E-Commerce development process of them which is a strategic and well-planned task.
Custom E-Commerce Website Development:
To facilitate ease of access, easy viewing and immediate check-out and a wonderfulonline shopping experience, development of Custom E-Commerce Website is essential. An attractive Ecommerce web design facilitates an instant check-out journey required by consumers.The key aim of the E-Commerce design is to make a customer easily navigate through the whole process of product buying.
Below some tips will help.
Facility to filter options on their own will ensure that time of consumers is saved.
An easy and visible search bar at the top of the website, having a key focus, will help users to search the difficult information with ease.
Ensure that unwanted out of stock items are cleared from the website to prevent unwanted clutter from accumulating.
E-Commerce business runs on visual trust. If the quality of the pictures of your products is attractive enough to fascinate the consumers, then you may end up getting more customers. Photographs with high quality and full-length are preferred.
The shopping cart must be visible and a big thumbnail, that should be present on all pages so that the customer doesn't need to search for it. Further, the cart must show complete information of its contents along with visual information.
The user must be able to navigate easily through your website.
Delivery details must be there from the starting itself and not in the end so that the customer know in advance whether to go or not for the product.
The goodness of a proficient ecommerce web design lies in user not even noticing it. Too much gloss is too bad.
An awesomely optimised website attracts more consumers, apart from that through pay per click. So opt for SEO.
Having a swag and a personality will add to your site.
Don't forget to instil social media links in such a way that they do not overcrowd nor are invisible. You can also tweet about it.
A glimpse of the product through quick review gives sufficient details in short time so don't forget to add that.
A newsletter signup form further strengthens your bond with the consumers through promotions and offers.
A clutter free and distraction less page, having minimal advertorials, attracts customers more.
Apart from inclusion of any variations in the product, don't forget to include testimonials or feedback.
Last your contact details matter. Do provide phone no. apart from email.id as people use it more when they want to reach you.
E-Commerce Website Developers:
They ensure that the website design meets the user requirements and design the ecommerce website accordingly. If you are a developer then you must keep the above tips in mind before designing the website to attain maximum success.