December 29, 2015
Posted by:

1Solutions

Category:

Link Building Techniques, SEO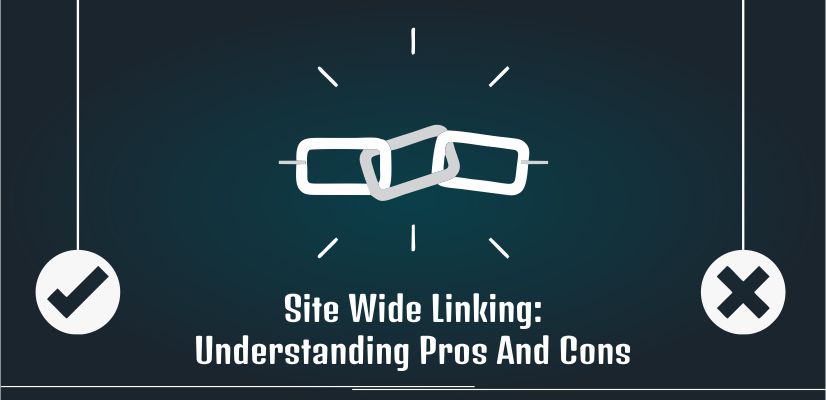 Site wide links are the links present on every page of a site. The site wide links normally come from side bar menu or footer links but can also be place anywhere in a web page. Site wide links are a major topic of discussion among webmaster since Google rolled out its search engine updates like panda and penguin. So before we dwell more into the impact of site wide links, lets understand more about them.
Site wide links can be widely categorized into-
Site wide internal links (links to your own pages)-
Internal site wide links as the name explains are internal links build within the same site. Normally Internal site wide links are not a reason to worry. Matt Cutts has said that internal links do not trigger penalties under most circumstances.
Site wide external links (links to pages on other sites)-
These are also called outbound site wide links. These links basically are links to any third party website. Over a period of time, Google has come quite hard on outbound site links. That is primarily due to webmasters using sitewide links to create thousands of spammy links with exact anchor text. Outbound site wide links are still considered good if they are natural and branded i.e use company or brand name instead of targeted keyword. Another technique of playing safe with outbound site links is t add nofollow tags on them.
Let see what Matt Cutts says about site wide links
Why Sitewide Links Are Acquired
Website admins regularly obtain sitewide links on sites compatible to their own in an attempt to gain more traffic. In the website that the sitewide link is situated in a highly visible location, the links are then more inclined to get clicks which conveys more traffic to the promoter. Sitewide links are likewise procured by webmasters to expand their link popularity.
Gaining Sitewide Links
Purchasing sitewide links can be costly since the links is showing up on each and every page of a site. There are some free or ease approaches to pick up sitewide links. For instance, many web journals/blogs have what are called blog rolls. A blog roll is a spot for a blog to give a sitewide links to different blogs. In this case a proportional blog roll link back is frequently required. It ought to likewise be noticed that numerous blogroll links have a nofollow tag attributed to them.
Outbound Site wide Links
Webmasters ought to be extremely careful with who they give sitewide links to. Many search engines have found a way to diminish the trust given to the individuals why should believed be offering links. This includes those offering sitewide links that don't have nofollow tags on them. Likewise sitewide links that links to completely unrelated sites may be included into this.
Read More:  Tips For Developing An SEO Friendly Design