November 14, 2018
Posted by:

1Solutions

Category:

Guest Blog, SEO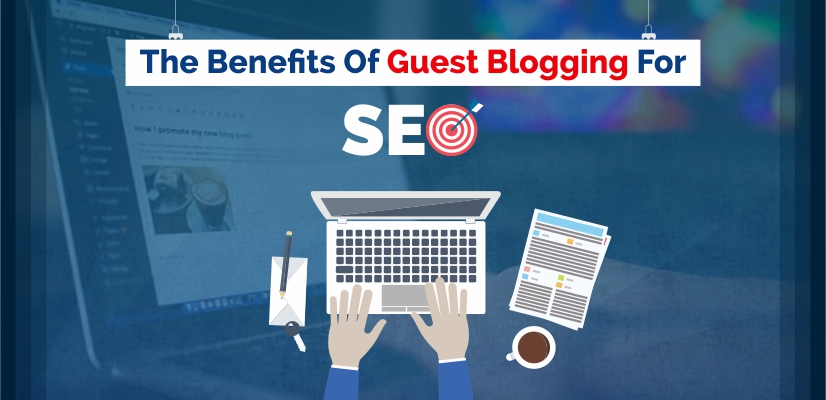 Guest blogging is the best investment for overall development of your business across different social channels and web portals. It benefits your brand's name in multiple ways including large volume of traffic, higher ranks in SERPS, brand awareness, strong subscribers base, improved search engine authority, increase in  brand loyalty, and many more. So in this post let's discuss few of them in detail for better understanding the role of guest posting in SEO.
Expand Your Interconnections:
The simplest way to expand your interconnections is serving the customers with high-quality content in the form of blogs, guest posts. However, it takes some time, but you need to put your constant efforts for influencing them. You need to serve a relevant informative piece of content that increase your exposure while at the same time fulfilling the demands of your customers. With active participation, it's easy to leverage your authorship in the community, which gives you opportunities for good partnership in return.
Boost Up The Social Media Following:
There is a need to devise the reach of social platforms across the globe. Nowadays, every second person on the earth is having its social media account and more than 50% of them trust the social sites and the available reviews, comments, likes on them before making any decision regarding any company.  Needless to say, how far you can reach with social media shares and followers on the online platform. So, try to put the highly shareable content in your blog post for boosting up the social media following.
Tone Up The Relationship With Your Audience:
Aside from getting the referral traffic alone, guest blogs tone up the relationship with your audience. If your post is relevant and engaging, then it caters the strong subscriber base in a single day than your expected numbers in a month. However, keep one thing in mind,  instead of targeting the links, put your concentration on your audience. Even if you failed to gain a large quantity of audience, still try to interact with existing numbers, know their reviews, and learn more about their taste for building a strong community in the future.
Enhance Credibility:
When you write a guest post, it enhances your online authority. In turn, it makes easy for you to compete in the ongoing race of social media marketing. As the online authority simply means that how many of your visitors trust you as a brand and are ready to convert to your loyal subscribers. The more you write guest posts, the easier it becomes your credibility across social channels.
Open Door For New Business Opportunities:
Guest posting might open the doors for new business opportunities as it is a great way to create your brand awareness among audience. When people have seen your brand name online enough, it makes them curious about your services, products and more. And, who knows, this helps you in multiple ways, drive organic traffic, boost up the ranking, improve brand loyalty and brings the options for new partnerships too.
Conclusion
Now if you are convinced with the fact that guest posting is a crucial element for SEO in the post-penguin era. So it is suggested to write an authentic and error-free guest post for your brand. For that avoid using irrelevant information, copy-pasting, flowery language in your guest post as it degrades the quality and takes your audience away from your sites.