November 21, 2018
Posted by:

1Solutions

Category:

SEO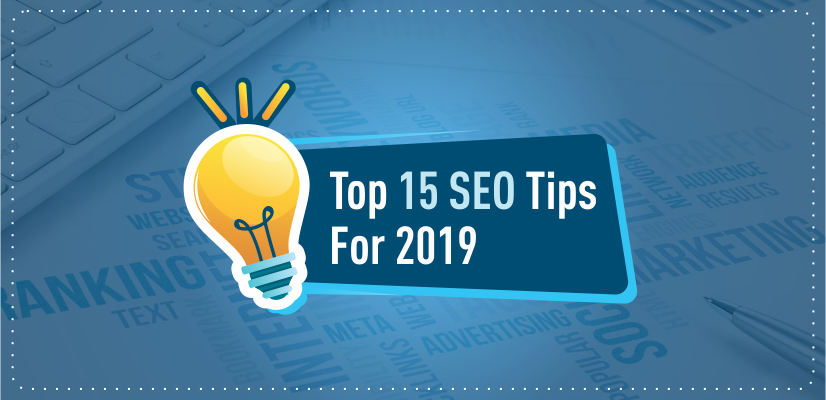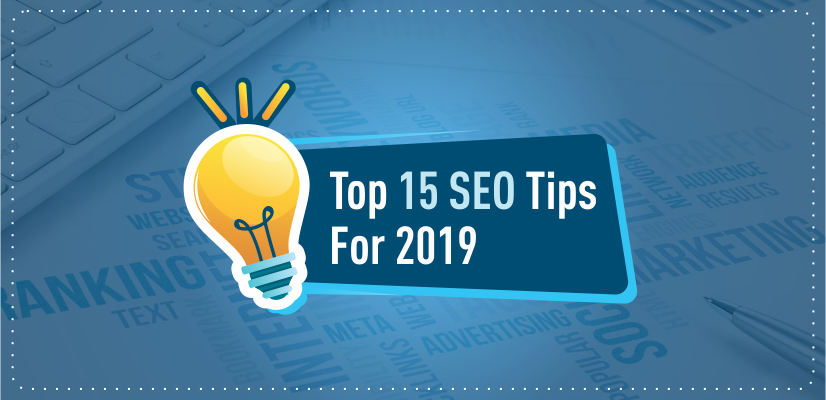 SEO (Search Engine Optimization) is a broad term and plays a vital role in meeting the business objectives. It is all about boosting up the visibility of websites in front of their potential customers. Either directly or indirectly, SEO is a game changer in every aspect. As it is crucial for improving the ranking and volume of traffic on websites as well as for it influences usability and user experience of any particular websites.
So, if you are planning to count on new SEO approaches or to modify the existing ones for 2019 business plans, then here we compile the top 15 SEO tips for you to achieve your goals in the coming year.
Evaluation of the competitive landscape:
"Competition is always a good thing. It forces us to do our best." So, remember one thing the better you know your competitors, the better your performance will become. The foremost tip for any marketing is to keep yourself ahead of your competitors and their strategies. The research about your competitors helps you to understand your niche and its demands in a better way. Follow these three simple ways for evaluation.
Analyze the content of your competitors:
Closely examine the content to abstract your content's outline. High-quality content is a comparative term and synonymous to an informative framework that can be used to gain some knowledge about the topic.
Before preparing your list of targeted keywords, inspect the keywords from your competitors' content. In addition to this, check the keywords density, used in the content to get an idea of how to arrange yours for the good quality content.
Analyze the social accounts of your competitors:
Don't miss out the social platforms while performing research. How important social media has become in our daily life can be predicted by the number of social media accounts worldwide. Big players are well versed in using these platforms for marketing. So, research their profiles and learn how to manage these accounts.
Content Clustering:
One of the biggest step in the direction of SEO evolution. Google rewards those sites which regularly post good content in their niche. Content clustering is a method in which you need to create a pillar page once and then branch off into different subtopics, related to it. These cluster content build up the chain of interlinked hyperlinks that ultimately ranks up the websites quickly.
Keyword Research:
List of SEO strategies is incomplete without mentioning keyword research. However, it is not something that you need to perform once. It is an ongoing process that needs to update on time according to the latest guidelines of Google. It is suggested to pay more attention to localized keywords and phrases to grab the attention of local consumers.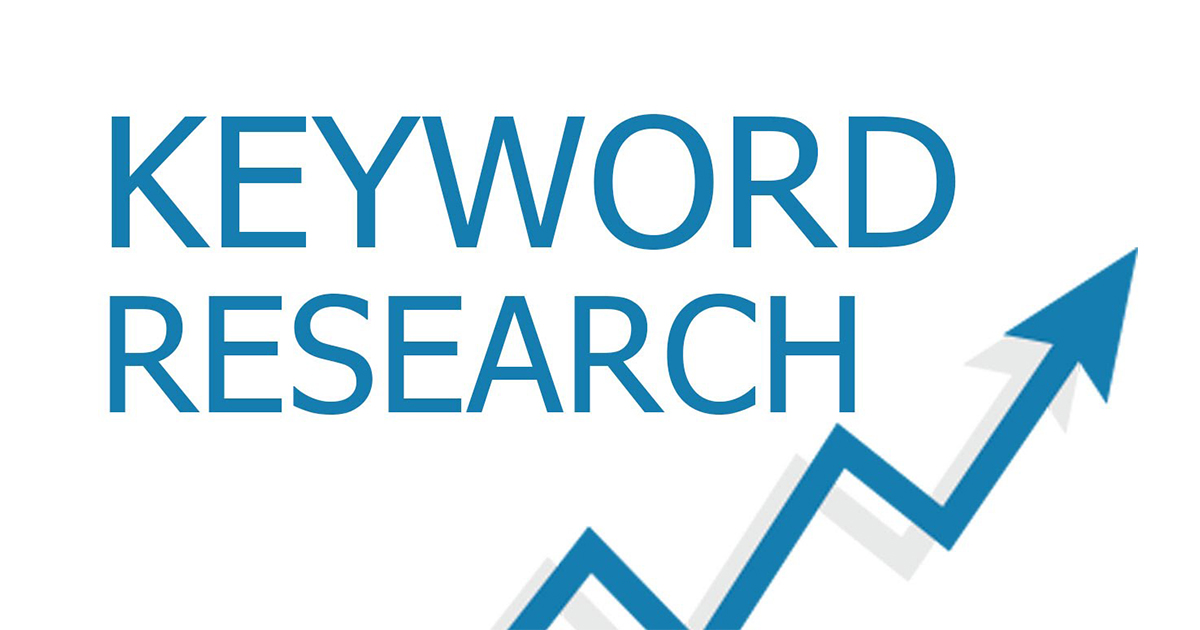 For instance, if you have a business in New Delhi, then your targeted keywords may be like, the best quality lighting products in New Delhi or New Delhi finest lighting products.
How To Improve Your Google Ranking For Competitive Keywords?
These keywords help your potential customers to locate your services easily on the internet.
Moreover, you may also take help from Google. When you type in the search bar on Google, it displays some more words related to your search. You can use them to create your list of keywords accordingly.
Engagement:
Do you know what's' the difference in the content, serving to customers and audience?
An audience needs an informative piece of content while customers have an urge for promotional traits. Whoever be in the front of the screen, you need to engage them either by online interactions, or mobile communications, emails, Facebook updates, tweets, blogs and more.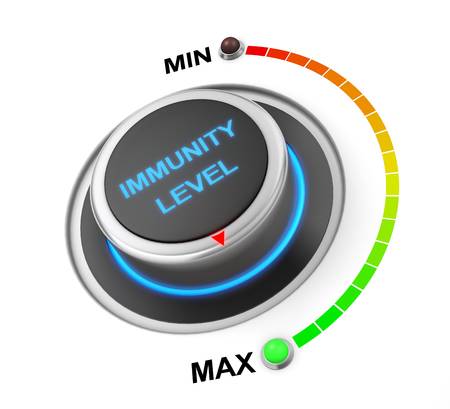 It's important for companies to learn how their customers react to their services and products? What are their reviews and complaints?  What changes do they demand from the companies?
These small engagements with your audience help to build meaningful relationships with a new audience as well as strengthen the existing ones.
Omnipresence:
When we talk about strengthening the online presence, it is not limited to the websites only. Your content needs to be publicized on different platforms like social media, Quora, or even put as a guest post on many industry-focused pages.
Just remember, Content is the king, and you need to make sure it rules the first and foremost on
every platform, where there are some possibilities to interact and influence your audience. Authorize the content with SEO optimization so that it can be helpful to build your brand on a global scale. Follow the same key rules like the use of relevant keywords and informative content, to target your communities, active on multiple pathways.
Speed:
After having extensive research and composing compelling content, if you failed to manage the load timing for your websites, then it can prove a costly mistake. In general, when a website takes more than 3-4 seconds to load, then many of its visitors clicked out of it and never come back to it.
In this fast and furious lifestyle, we all want the services at the speed of light so, it becomes difficult for the visitors to wait for a particular site to open for a long time.
Google does not only demand the information-rich content for ranking, but also an overall customer experience is a must, which counts speed as a major player.
Hold the visual content in line:
When it comes to visual content, some people think it as a supplementary, while others believe it as an insignificant part of content only and still, others literally have no idea how to make use of visual content in SEO or business strategies.
Visual content is a crucial part of your websites which keeps your audience engaged and encourage them to be a part of your buying process. It concise the important information in a more appealing way by using attractive photos, informative videos, infographics, graphs, and tables to display product specifications.
Use of Breadcrumb Navigation:
Breadcrumb navigation has specifically designed for offering benefits to both users and Google. Users get aid for navigating their location on the website. They have a track record of their position on the websites. Whereas, it makes easy for Google to make up the skeleton of the websites and index them accordingly.  
So if your web content is categorized, then breadcrumb navigation is an effective tool to enhance the customer's experience on your websites.
Aim for Readability:
When you update a content online, then it is a prime duty of a web owner to check its readability score before. There is no use of putting a content on websites which is difficult to understand as it does not benefit you in any way.
Remember, the easier the content to read, the more likely visitors spend their time reading and sharing it further. So, use the short and simple sentence, focus on the font, font size, line height and more for better readability.
Raise voice for your brand:
There are millions of websites on the internet. It means you have to compete against all of them to flourish your brand name in the industry. For this, you need to raise voice for your brand.
By saying this, we mean select your goals and audience firstly, and then craft a content which can become your voice and communicate your audience to increase the brand value.
For instance, you need to announce some 'offers for customers' then if you have a technical site, you may use the term 'credible' with offers. Whereas if you have a fashion site, you may go for 'in vogue, modern or in style' to grab the attention of your customers. So choose your writing tone wisely in your content.
Resolve technical SEO issues:
Studies say companies will going to invest around $79 billion for improving SEO by the year 2020.

However, it won't be helpful, if websites have pre-existing technical SEO Issues like the low text to HTML ratio, errors in language declaration, cluttered URLs, issues in title tags, meta descriptions and more. So in addition to the investment of money in SEO programs, there is a need to put your efforts to resolve technical SEO issues before for better payouts.
For example, in case of cluttered URLs, you can add keywords in URLs, use hyphens to separate words, focus on lowercase, compression of long URLs to 70 characters and more for getting rid of this issue.
Internal Linking:
How much Google loves links for valuing your web content and indexing your rank in search engines, is no more secret to anyone. So, we always advise the web owners to invest their time in building up strong internal linking as an important SEO strategy. Internal links only pass the credibility from one webpage to another which help the new and less-known page to rank.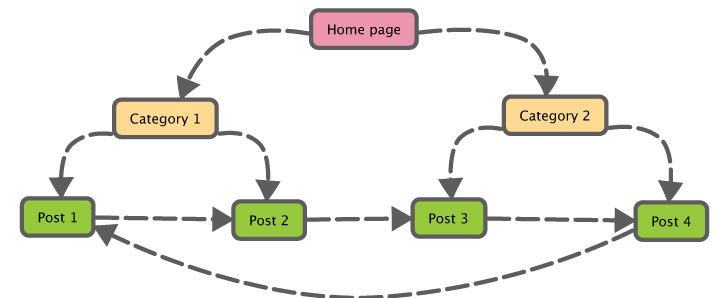 For the coming year, it is suggested to improve your social presence, content, broken links and more for developing high-quality internal links.
Moreover, the homepage of the website secures maximum backlinks so, always link your new blogs to it as it becomes easy for Google to find it easily.
Don't ignore SEO friendly URLs:
Let's start from the basic, do you know what is URL?
URL stands for Universal Resource Locator, and it indicates the unique address of any website. It comprises of two parts the first one is the domain, and other specifies the path to find the page within the domain.

And, by saying SEO friendly URLs, we mean URLs which comprise of relevant keywords that make easy for both visitors and search engines to locate the page on the internet.  SEO friendly URLs affect SEO ranking, user experience, and links altogether.
So, there are some factors like avoiding the use of superfluous words, including topical authority, creating keywords rich URLs which can help you to structure SEO friendly URLs.
Domain Age:
Domain age is one of the underutilized SEO strategies. However, it equally influences SEO ranking like other. It's worth noting here that if you have 6 months or 1-year-old domain, then it's incredibly important for you to rank well as sites with new domains are generally devalued in initial months.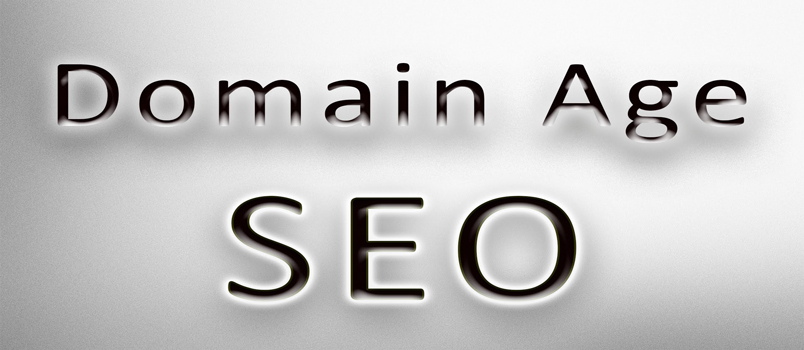 Moreover, if you incorporate medium or high competition words in your web content, which has to put on sites having a new domain, then it's a wasteful process. As websites need to have 6 months or 1-year domain age for ranking medium and high competition keywords.
In short, domain age matters a lot in initial months, however, after that your efforts dominate there more.
Hire Professionals:
SEO is not an easy process to regulate. It's an ongoing process which undergoes several changes. SEO always tends to evolve with time so, you need professionals who are expert in their niche and are well-versed in dealing with any new change.
If you are not getting the expected results from existing SEO strategies, then it is suggested to hire an experienced and polished team of SEO in 2019 for better ranking, the volume of consumers, conversion rates and more.
Summary:
2019 is about to come and the competition in SEO ranking will surely to increase with a higher pace. So go through the list of above-mentioned 15 SEO tips and implement them at the time of your next SEO planning.
We hope these may help you to understand your points of weakness, strength, goals, and enhance your performance now and in the next coming years.