November 17, 2014
Posted by:

1Solutions

Category:

Uncategorized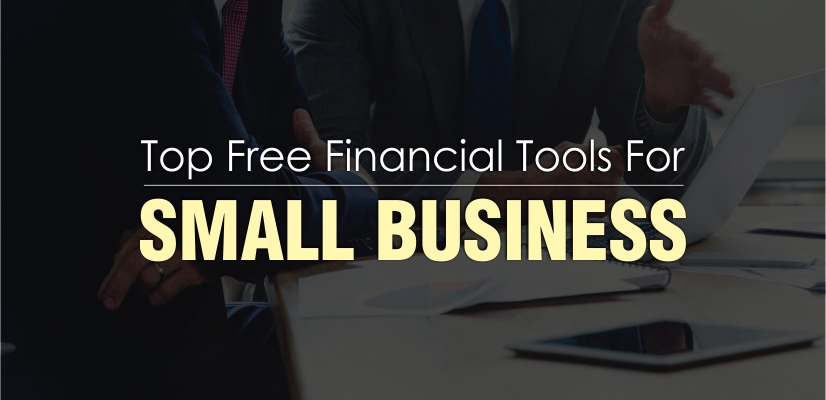 When an entrepreneur starts a business, there is plenty of works to set in order, especially in its initial phase, so they face difficulties in keeping up with their financial matters. They have to rely on their staff, but hiring extra staff for this will also be an added burden, as they have to save money where they can. It is estimated that around 30 percent of small businesses could not cross their first two years due to the unorganized financial affairs. The online business tools can help in streamlining their finances, making every payment, invoice and petty cash report easily accessible. Here are some good and free financial tools that are productive even if you are using their free version. Some of them are:
1. Mint:  With its more than 10 million users worldwide Mint simplifies your financial matters drawing all your financial details at one place. Once you connect your account with Mint, you can easily keep an eye on all the transaction along with fixing a budget, investment strategies etc. based on your account information. It is easy to understand the complex terms of finance with the mint and prove a great tool for every business owner; its easy interface helps in understanding all-important information easily. Mint uses 28-bit SSL encryption to keep all the financial information secure.
2. Intuit's GoPayment:  It can be integrated with the QuickBooks' accounting CRM system. It allows to get paid on two times faster. With the help of this tool you can send online invoices to your customers with a "pay now link" and can accept online payment via credit or debit card with your Smartphones. Once the customer made online payment, it will notify you about the payment received. Even you can schedule invoices for your customers and update them when you are paid and the amount directly transfers into your bank account in jut 2-3 days. GoPayment has a free and paid version varying with the features.
3. inDinero: It keeps your all transaction history streamline by drawing your banks, credit cards and financial account information from your banks. You just need to add your account number in this tool and all is taken care of.  Even it categorizes all sorts of expenses under different category like to advertise, dining, payroll etc. keep everything update. It generates various accounting reports, keeping you informed about where your money is going, the performance of your services or product that you offer to your clients etc.  inDinero offers its services in two plans free and paid.
4.  Expensify:  if you have Expensify you don't need to carry any receipt in your pocket or keeping them safe in an envelope piling in your drawer. Just take a picture of the receipt with your phone. All the information will be managed in a report under date, payee, and amount category. You can merge all your online receipts with your paper receipts and export reports to tax-filing applications. It provides its services under three plans free for individuals, $5 and $9 for Team and Corporate users.
5. Outright.com:  It helps small businesses with their bookkeeping. Keeping an eye on sale and expenses and filing tax can leave a small business owner head spinning. This tool can equally benefit entrepreneurs, self-employed, online sellers. It fetches data from banks, credit cards in one place to view the incomes and expenses and give you an overview of how your business is going on keeping all the information organized for tax filing. It charges $9.99 for a month.
6. Biz2Credit:  It helps small business owners by accessing their financial information connecting them with lenders best suited to their requirements. It worked with various financiers all over the world, connecting lenders to the borrowers. In India, it has tied up with 'Saraswat Bank' and 'Magma Financial Services' to help the SMEs to flourish. The users can compare from the various financing options and choose the one that is most convenient for them.
There are countless tools, some of them are announced as ERP best financial management solution like NetSuite ERP and Intact, but it is their cost that can bar a small entrepreneur in using them. Choosing a financial tool according to your requirements can add value to your business while considerably reducing the time wasting on collecting and organizing all financial data. Whether you prefer a ready to use tool or would like to customize one, they all are known for providing state of the art solutions.
1Solutions is a professional digital marketing company providing affordable eCommerce web designing & development services, website design services, application development, Woocommerce,  Opencart eCommerce, Oscommerce, Zencart eCommerceMagento, custom eCommerce development services etc.