January 17, 2018
Posted by:

1Solutions

Category:

Social media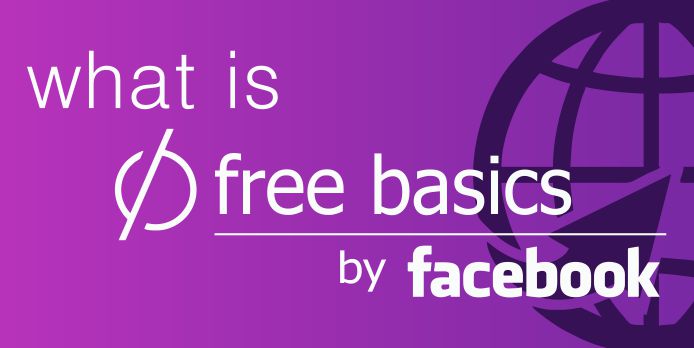 Free Basics was launched on August 20, 2013 by the name of Internet.org. It's a joint initiative of social media company Facebook, Samsung, Ericsson, MediaTek, Opera Software, Nokia and Qualcomm. Facebook's founder and CEO Mark Zuckerberg said at the time of launch of Internet.org that it was a further step in the direction of Facebook's past initiatives, such as Facebook Zero, to improve Internet access for people around the world. Internet.org was renamed Free Basics in September 2015.
With Free Basics, you can connect to Facebook and other websites for free using a SIM card from a qualifying mobile operator. The Free Basics aims at bringing affordable access to developing countries and under developed countries.The scheme offered free access to a limited number of websites. The free content included selected local news and weather forecasts, the BBC, Wikipedia and some health sites. The list of websites for free content strictly needs to meet the Facebook criteria.
Where Free Basics is available?
As per Facebook, Free Basics is offered in 37 countries and has connected around 19 million people with no Internet access. Facebook, through its Free Basics platform, hopes to bring the Internet to people in emerging markets. Free Basics is available with the following mobile operators:
Africa
Angola (Movicel) Benin (MTN) Cape Verde (Unitel) Democratic Republic of the Congo (Airtel, Tigo) Gabon (Airtel) Ghana (Airtel) Guinea (Cellcom) Guinea-Bissau (MTN) Kenya (Airtel) Liberia (Cellcom) Malawi (Airtel & TNM) Mauritania (Mauritel) Mozambique (Mcel) Niger (Airtel) Rwanda (Airtel) Senegal (Tigo) Seychelles (Airtel) South Africa (Cell C) Tanzania (Tigo) Zambia (Airtel)
Asia Pacific
Bangladesh (Grameenphone & Robi) Cambodia (Smart Axiata) Indonesia (Indosat) Iraq (Korek) Maldives (Ooredoo) Mongolia (G-Mobile, Mobicom & Skytel) Pakistan (Telenor & Zong) Philippines (Globe & Smart) Thailand (DTAC & TrueMove) Timor-Leste (Telkomcel) Vanuatu (Telecom)
Latin America
Bolivia (Viva) Colombia (Tigo) Guatemala (Tigo) Mexico (Virgin) Panama (Digicel) Peru (Entel)
Why Free Basics is receiving criticism?
The app services has been under severe criticism by supporters of net neutrality. They feel that it will promote some online services over others and since Facebook is the gatekeeper, the basic fundamental of Internet neutrality is not served with Free Basics.
Recently Facebook shut down its controversial Free Basics project in India, days after a Telecom Regulatory Authority of India (Trai) ruling barred it citing it's against net neutrality and promotes Facebook indirectly. "No service provider shall offer or charge discriminatory tariffs for data services on the basis of content," ruled the Telecom Regulatory Authority of India. The decision follows nearly a year of escalating conflict between Facebook and the country's net neutrality activists, who argue it is nothing but a Facebook gimmick to take control of Internet.
The recent ban in India on Facebook's Free Basics and similar services has reignited dialogue on net neutrality and Internet access equity. Earlier, Airtel had offered a similar platform called Airtel Zero, using a concept called zero-rating. Google is also working on a similar program called 'Project Loom' aimed at providing Internet access to rural and remote areas.