April 28, 2016
Posted by:

1Solutions

Category:

Uncategorized, wordpress development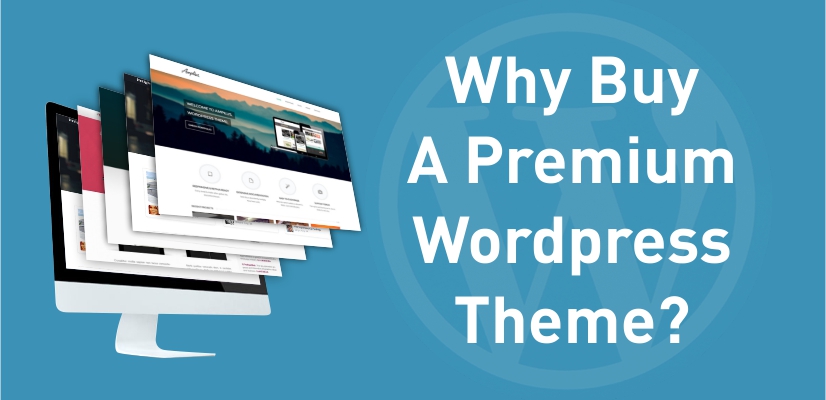 Often we see that many experienced professionals prefer the premium WordPress themes to free ones. But it is the human psychology that will make a beginner think in a different way. They may feel that with the presence of so many creative free themes, why should one opt for premium ones?
Let Us Dig Dipper Into This Fact And See The Benefits Of Choosing A Premium WordPress Theme:

For a person who is running a website or a blog, the security of the site is the first and foremost concern. But do you know that a website loaded with free WordPress themes are easily accessible to hackers? Perhaps, nobody wants that their site gets hacked.
Thus to avoid this one must opt for premium themes. They are equipped with strong coding and are well developed and tested by expert professionals. The presence of high-level coding makes it difficult to hack.
[bctt tweet="Premium WordPress Themes are secure & less vulnerable compared to null or free themes."]
Believe it or not but running a website will be profitable only when it ranks higher in the SEO results. Higher the ranking, higher will be the traffic. This will ultimately bring in more profit. But free wordpress theme are not SEO friendly. They will never bring you the desired result.
On the other hand, the premium themes are carefully developed by expert professional. They take utmost care so as to develop only high-quality SEO friendly themes. [bctt tweet="If you want to earn a profit then start investing on your website."]

[bctt tweet="One of the most important factors to choose a premium theme is the customer support."] It is quite natural that you may sometimes face difficulty in operating your website. Under such case a person will get full support from the developer's team. They may guide you via tutorials, mails and so on.
But in the case of free themes no such facilities are available. A website with a defective user interface will never satisfy a visitor.

[bctt tweet="Buying a premium wordpress theme is a good design solution to your website requirements."]
The market is inundated with various websites. Thus to remain completive, the website should possess unique design equipped with a smooth browsing experience. A wordpress website with an attractive design will catch the fancy of any user. Premium wordpress theme are designed by professionals keeping the uniqueness intact. You can easily customize the premium themes as per your requirement. But such facilities are not present in a case of free themes.

In the case of premium wordpress themes, the developers gain regular feedbacks from the customers. As per the feedbacks received they make the necessary changes in the design which are essential to fix bugs. They add new features to the themes as per the suggestion from the user. This process ultimately provides an excellent browsing experience to the customers. But free themes are devoid of this facility. Thus, most of the times they fail to impress the users.
[bctt tweet="A paid wordpress theme is a good choice as it a tested and ready made solution."]
Read more about:- Important SEO Checklist For WordPress Website