June 4, 2015
Posted by:

1Solutions

Category:

website designing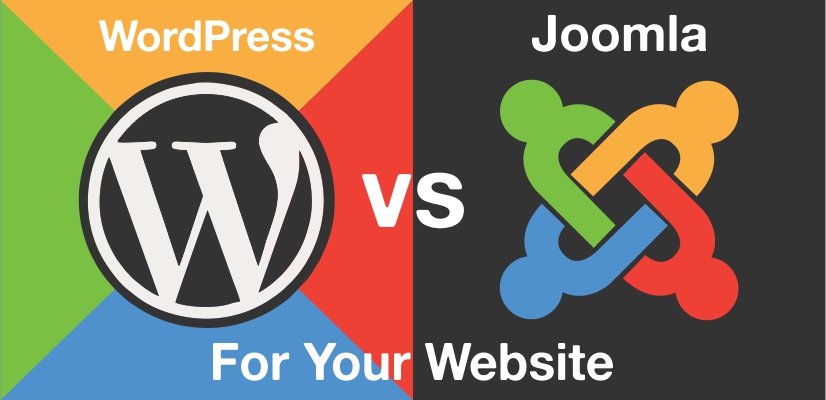 Today world wide web has gained a great prominence so much so that it has become a part of our daily life. It thus obvious that each and every body wants to have a prominent presence on the web which is accomplished by creating various types of website that provide information, enable discussions, article postings, social interaction and many more services.
Of late WordPress and Joomla have come up as one of the most widely used and popular CMS systems that not only allow users to dynamically manage their websites to display information, but also have a great deal of extensions and Plugins that transform these inherent CMS systems into the altogether innovative platform providing different types of functionalities and features for both webmasters and the general users.  Today we focus on the pros and cons of these platforms and try to get a fair understanding of their individual capabilities, uses and superiority over each other.
Both these platforms are free to download and use for generic populace and have many free and paid extensions developed by third parties and the original developers, through WordPress Plugins surpass those available for Joomla by a large margin.
Both have one click installation facility to get a basic site up and running free within a few minutes.
Both release regular updates and safety patches for users that gets installed automatically with a click of a button.
Wordpess is at core a blogging system, where as Joomla is a powerful cms system at the core.
WordPress is highly optimized from the view of search engine optimization and is undoubtedly the choice for those looking for a great platform to promote their site via SEO. Joomla too has many good SEO extensions, but cannot match the capabilities of WordPress. It basically makes a much better cms based eCommerce platform.
WordPress allows for very easy and swift content migration with two WordPress platforms while it can be a bit cumbersome transferring content within two Joomla setups.
The learning curve for WordPress is short while it is comparatively steeper. This can be attributed to the fact that file structure for Joomla is much more complex compared to WordPress and it also has an admin that needs understanding to be operated and is n0t as intuitive as WordPress as there are multitudes of functions and possibilities with the backend itself.
WordPress as of writing this article has a much larger knowledge base created by the users themselves and has a much larger developer community working on it compared to Joomla.
WordPress has a few special features like multi-user that make it a preferred choice for managing a host a site from a single dashboard, where the requirements are so. Though Joomla also has such extensions, but this functionality is not inherently built within the core setup.
Joomla is a bit more resource intensive in terms of disk space and bandwidth, but if that matters at all!
To conclude, both have their own special capabilities and features, strengths and weaknesses and one should choose based on their particular requirements and likes.
1Solutions is a certified Website designing company in India. We are providing responsive website development services, logo design, website design services, application development & internet marketing services across the world.