July 17, 2019
Posted by:

Brooke Collits

Category:

Link Building, Link Building Techniques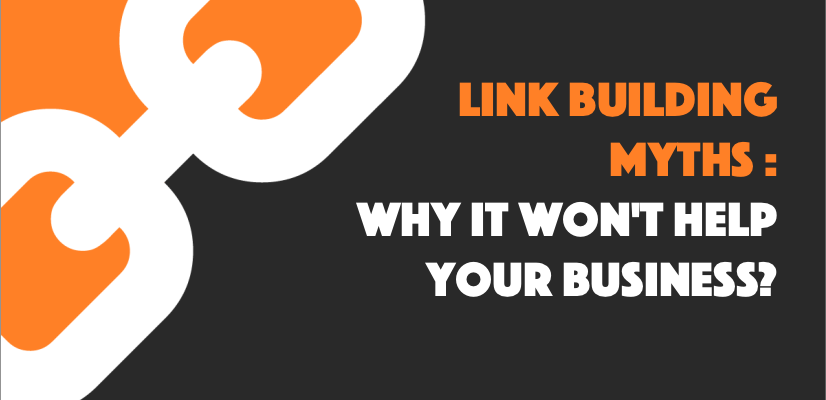 If you are new to the world of digital marketing, you may or may not be aware of the debate over link building strategies. Some marketers prize link building as one of the most powerful tools in their arsenal while others think that it has little to no effect on making their website rank higher on search engines' results pages. Others have mixed views and wonder whether implementing a link building strategy is worth a shot.

So, how do you decide if you really need to implement link building strategies or not? What are the best tactics to get the most out of your link building campaign? And what are the things that you should steer clear of?

Read on to find out.

Why You Need to Build Links?
The reason is simple – links are one of the main factors that determine your rank on Google. Obtaining links from other websites serves as a vote of confidence for your site. The more high-quality websites that link to you, the greater are your chances to attract more visitors to your site as well.

It strengthens your relationship with others serving in the same or different industry, increases referral traffic and ultimately helps you establish a better brand image.
How Should You Build Links?
If you are relying on self-made links to boost the ranking for your site, you are harming no one but yourself. Self-made links is not the best strategy to follow as you are at risk of being penalized by Google's webspam team. Contrary to this, earning natural links (creating 'backlinks') from other trustworthy sites has the potential to improve your rank tremendously.
The Key to Effective Link Building: Don't Fall Trap to the Myths
When it comes to the best link building practices, there are various misconceptions surrounding the topic. Following are some of the most common link building myths that must be debunked right away.
Guest Posting Is a Thing of the Past
Given what Google's representative posted on his own personal blog, it's understandable why many people believe this to be true.

In 2014, Matt Cutts who was then serving on Google's search quality team wrote that 'guest blogging is done.' He later clarified that the statement was made with respect to spamming blogs to boost SEO ranking. But it has remained ingrained in the minds of many marketers with respect to link building.

In simple words, you can publish informative and useful content on authoritative sites to build links. Be a 'guest' on top-ranking sites that already have a large outreach. When their viewers read the content you contributed, they are likely to follow the links to your site. Needless to say, this increases your page views which in turn increase its overall rank.
Links Not Related to Your Niche Have No Importance
The main goal of link building is to get top authority sites to connect to your website. It doesn't matter whether those sites are relevant to your niche or not. So, if you run a website for your restaurant you can acquire backlinks from a fitness-based website. Or an interior design blog. Or any other online platform for that matter.

Google won't mind Just make sure that they are incorporated in a natural manner and stuffed unnecessarily.
No-Follow Links Have No Use
Another widely held view about building links is that all links should be dofollow. But like all other link building myths, this too is a misconception.

Google does not recommend using too many followed links. In fact, it will push your ranking down if you don't follow this advice Nofollow links give a more natural look to your profile and must be used where appropriate.
Too Many Links to a Single Piece of Content Are Considered Spam
Normally, building a lot of links to the same piece of content is not spam. It will not affect your keyword rank either. As a matter of fact, this myth contradicts the entire concept of organic link building.

The only scenario in which it will be considered spam is if your links are low quality. Low-quality links are the links acquired from unreliable sites or spammy content networks.
Using Image Links Is Not a Good Practice
There is no harm in using image links. Your images can act as a reference to another post or article or it can also be an icon for a navigation link.

Using the right images can serve as a great link building technique. Create unique charts, infographics, memes, and other similar visual representations. Allow other bloggers, website owners or online publishers to use them as long as they refer it back to your site. When they give you the due credits, you automatically get inbound links to your website.
Links from Sites like Wikipedia Guarantee High Rankings
Many people believe that obtaining links from sites that have a high domain authority guarantees them a top spot. The reality is far from this viewpoint. Google ranks Wikipedia and other sites using the same set of rules which means that their domain authority does not matter.
You Will Be Penalized for Link Building Activities
Link building does not guarantee results overnight. But you can improve its effectiveness by increasing your link building activity. No matter how actively you work towards building links for your site, you will not be penalized. All you need to do is ensure that your links are legitimate. This means that your links should be sourced from genuine and authentic sites.
When it comes to the best link building strategies, there is no one-size-fits-all solution. There are approximately 200 different factors that determine where your site ranks in the search engine results.

Link building is just one of them. Google uses different rankin factors to find the top results for different user queries. However, link building still remains a valuable asset for marketers all across the world because if done right, it can yield incredible results for any business.