Have you ever found that there are certain results that have more detail than others while looking for something on Google? You can see a wide range of items, from ranking, review, price,… to breadcrumbs, product information, event details, or company information, in addition to the website title or page URL.
Your audience can get almost vital details about what they're looking for by just a peek, so click on the link. That feature is called "rich snippet." We'll teach you all about rich snippets in this article and how you can easily manage them on your website or the Magento eCommerce store.
What Is A Rich Snippet And Why Is It Important To You?
Google's Matt Cutts says that we can define a snippet as "a description of or an extract from the webpage" that follows the title and precedes the URL. However, as some other content creators and SEO experts have said, a snippet is a single search result that appears on the result page of the search engine (SERP).
It consists, in other words, of a title, a URL, and a summary of a website. The content of the snippet matches parts of the search query and you'll see your keyword highlighted in the snippet description.
Search engines also use pieces of your text to fill in the sections which make up the snippet. In certain cases, search engines determine the best possible snippet for you, but by adding a meta description to your website, you may try to override that.
The snippet is one of your potential customer's very first touchpoints with your brand and you have to make it as tempting as possible.
To click on your website, you need users without, of course, misleading them. That's why, to fill the top of your funnel, a useful snippet will draw organic visitors. Your other promotional media, such as blogs, photos, and videos, will do their job only after that.
Then What's A Snippet That Is "Rich"?
A "normal" snippet can and will contain three specific types of information about a website, as you can see in the example above:
Title: bold, blue, broad font, containing a website link
Navigator (breadcrumb): black, displaying the address of the website and breadcrumb for browsing
Brief overview (Meta description): a brief reference to the site's material
And if you pay attention, you will see that, in addition to the above content, there are some websites with more extra, very eye-catching material. Other outcomes are viewed in a slightly different system and placed in a specific location, such as the right-hand side. Such is the rich snippet that I will address in this article in detail.
An insightful (more than usual) snippet of a website on a search engine results page is the rich snippet (SERP). The basic part of the title, URL, Meta Overview, and additional information such as navigation, ranking, internal links, avatar… are typically included in rich excerpts.
Why Is Rich Snippet Important To Your E-Commerce Store?
Help increase the space of your website on SERPs: This is very helpful because the search engines effectively restrict the number of pixels or the number of characters to the size of important information objects. Therefore, if your page "occupies" more area, it implies taking advantage of more opportunities to inspire and retain users.
Making the website more popular, and gaining more user interest… thus increasing the possibility of users visiting the website, which means improving the click-through rate of the CTR.
Rich snippets have indirectly impacted the rating of the website on the search results page due to the increase in CTR. This means that the more people that click on your site, the more Google deems you to be a good result and will rank your website higher.
Several Essential Types Of Rich Snippets That You Must Consider
Despite the fact that there are several kinds of rich excerpts, some of them are almost the same, and some do not significantly affect SEO outcomes. We will only highlight and explain the most popular ones in this section.
Each web page will display one or more rich excerpts at the same time on the search results pages (SERPs). Basically, the more categories are seen, the more advantageous it is for SEO.
Product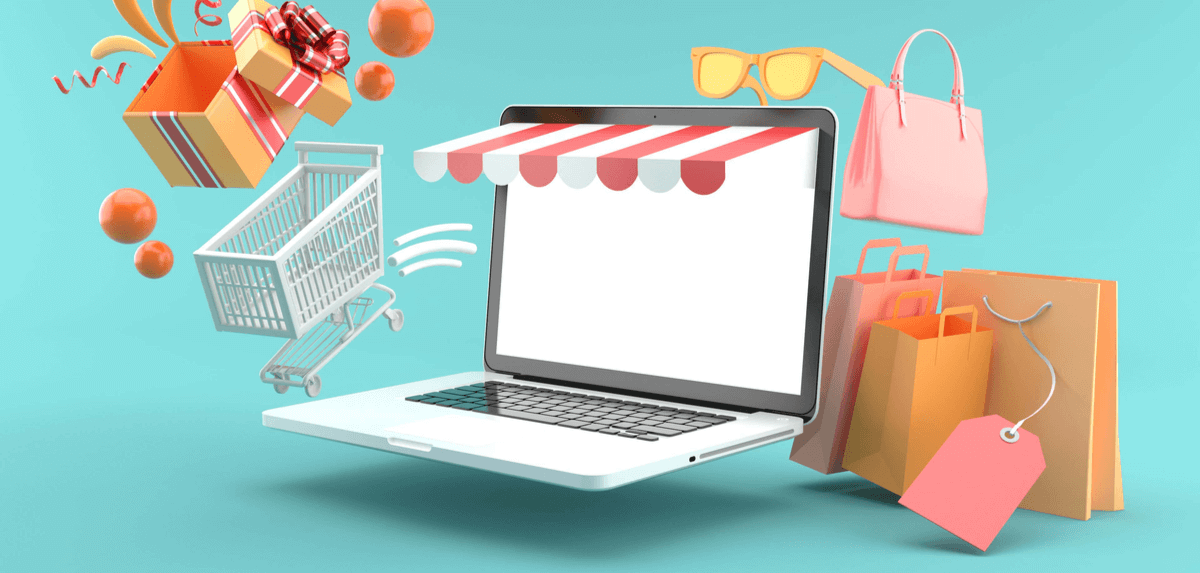 A "Products" snippet is a structured data type that is used to display results that are rich in product information. Essentially, it is a type of product page markup that provides more product-related information to search engines.
Product rich results give users details about a specific product, such as its price, availability, and reviewer ratings.
This Rich Snippet is well-suited for a particular product offering website, with specific requirements for that product line.
Review & Rating
This rich snippet offers more details on a product's average user score (a 5-point scale, illustrated by a star image) as well as the number of votes rated by the users.
The presence of this type of information makes the website, particularly with the orange stars, more eye-catching. And if the rating and number of reviews are sufficiently high (the higher, the better), initial confidence will be established for users to visit the website.
For e-commerce sites, review articles, or product/service pages, this kind of rich outcome is excellent.
Recipe 
A type of Structured Data that is solely applicable to recipes. Recipe markup includes information such as the time required to create the food, reviews, and recipe photos.
For food and cooking sites, this snippet is pretty good. This feature will show important details such as completion time, calories in the dish, and article rating information from a culinary article. In addition, users can preview diagrams of the dishes for
Software 
You should use this when you publish an application or program on a website and want to view, in addition to the search results, information relevant to the application. You can see the version, classification, and release date of the app on various platforms, in addition to standard details on products such as ranking, the number of votes, or price.
Music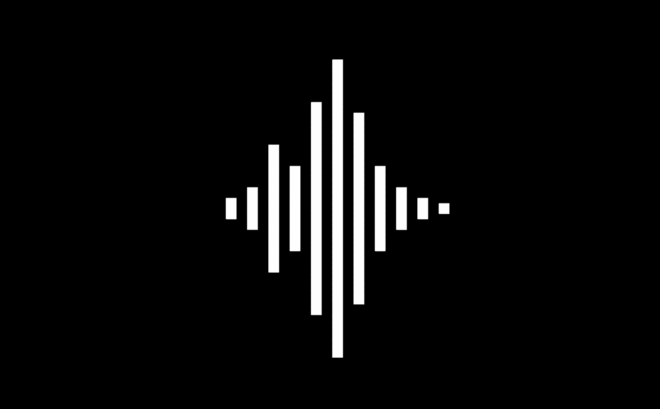 Throughout recent years, people have seen a growing trend in music marketing. If you plan to follow this path, rich music-type outcomes will help you a lot. It displays lyrics, the song's release platform, artist information, the album, and links to its music videos. Links to other versions such as a cover or remix can also be found.
The five most common kinds of rich snippets are above, in which data is often applied to the standard result boxes.
We will add some other types of rich results for your reference in the next section. The outcomes' structure, presentation, and location change differently, probably entirely different from the normal search results.
Organization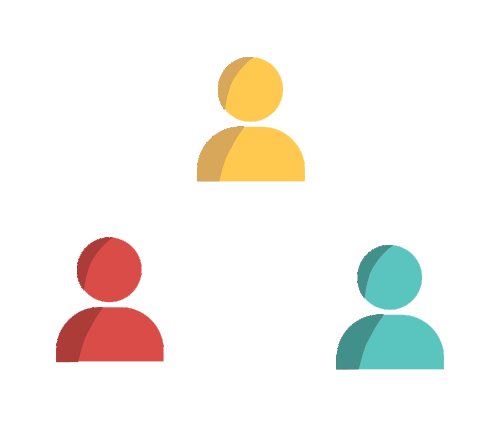 This is a rectangular block containing an entity or brand with very detailed details. Normally, the location is on the right side of the screen. Its name, address, open hours, telephone number, ranking, and even product list or FAQs can be seen easily.
Top Stories 
Typically, these reports come from big news sites or social networks.
Video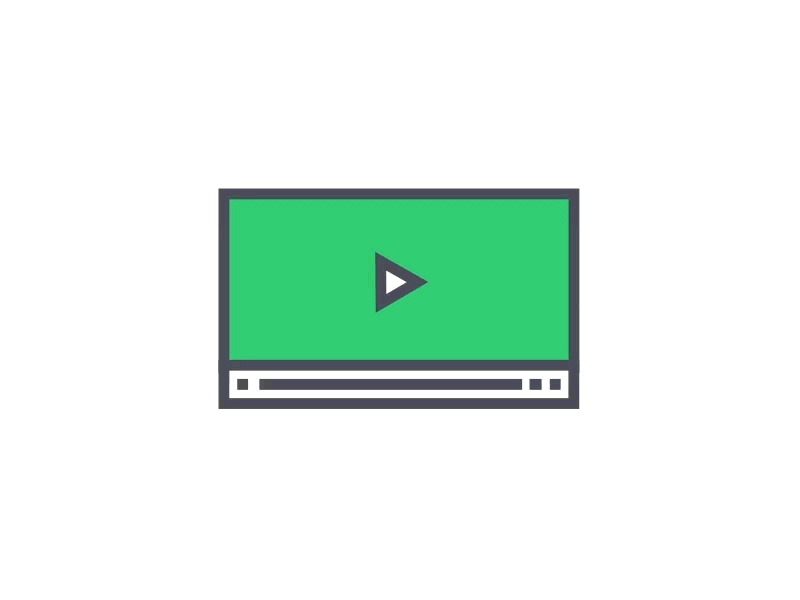 Instead of text, pictures are quite illustrative and appealing, so when SEO, it is very useful.
Typically, this type of result is a sequence of 3 video thumbnail images from 3 search term-related video links. This collection of videos can be on or between organic search results on Youtube, or on your website, somewhere.
For many types of businesses, particularly eCommerce websites and tourism or even websites specializing in assessment, guidance, and training, you can use this to do SEO.
Featured Snippets 
Featured Snippets are overview extracts that address a query and are beyond both organic and paying outcomes, i.e. above the Top 1 (should also be known as Top 0).
In reality, Google has fully determined and regulated this form of excerpts, you can not interfere with its appearance. BUT, the probability of being chosen can be improved.
You must realize that if it gives the correct response to the right search question, the website doesn't have to fight for the top ranks. That's why you have to customize yourself as much as possible for your content.
How To Adjust Rich Snippets Settings In Magento 2 Backend?
As a matter of fact, Magento 2 DOES support rich snippets by default, but in a very vague and difficult way to handle. Only product snippets are displayed, more accurately rating and evaluating snippets.
And that is exactly why, in order to meet this gap, you need an extension. Not only does it make the configuration simpler for you, but it also provides numerous additional features that can benefit your website.
Also Read: 5 Web Design Tips for Creating a Great Ecommerce Site
Here is A List Of Top 8 Most Popular Rich Snippets Extension For Your Magento 2 Website
Magento 2 Rich Snippets By BSSCommerce
Price: $79 – $229 (for Community and Enterprise edition)
Highlight characteristics:
Show several rich product snippets (price, rating, review, availability, brand, category, custom properties).
A rich snippet would enrich the product with an eye-catching view of your customers rather than unattractive regular product information in the search results.
Almost instantly, they can perceive the price, ranking, and stock status,… just by glimpsing the product page. It will give a good rundown of the product to clients and cause them to click on it.
Allow breadcrumbs in the search result (display navigation path). (In fact, since 2018, this has become a default feature of SERP)
Show snippets featured on SERPs for business details (name, logo, business sort, touch, social links, etc…).
Recall the sort of rich snippet organization mentioned above. Before making a purchase decision, customers typically search for information about the vendor. Thus, sponsored by rich snippets in Magento 2, with the most detailed information, your store will be seen on the SERPs.
In the back-end setup of this Magento 2 Rich Snippets module, administrators can add a company name with contact information (phone, email address), logo, business type, price range, social links, and so on. In addition, you will dramatically increase your brand image with the help of Google My Business and leave a special footprint on your consumers' minds.
Add a search input box unique to your Magento 2 store.
Not all searchers are used to this feature, but if you give it some time and educate them, by adding a search box right under your snippet title, you can help them dramatically reduce their scrolling time.
You can guide them inside your own store to your proper SERP by making them search directly in the box, thereby maximizing your funnel and generating more leads.
Help for social media marketing sharing through Open Graph and Twitter Card.
If you share a connection on social networks such as Facebook and Twitter earlier, you can monitor how they appear on your post. But now, Facebook will no longer allow the link preview to be updated in an effort to combat fake news and clickbait. For example, with the help of Open Graph, you can easily change the title of the connection, the description, and even the image.
Extended Rich Snippets By MageWorx
Price: $99 – $198
Highlight characteristics:
On category pages, use markup tags (next to rich product/category list excerpts),
Include product offerings, cover NOINDEX Robots category markups, and display social media lists of categories to attract more customers.
Influence your social media success with Open Graph/ Twitter Cards
Support for the newly implemented markup of talkable data.
Also Read: Reasons to Take Your Brick-and-mortar Store Online
Google Rich Snippets For Magento 2 By Amasty
Price: $79-$279
In addition to standard features such as breadcrumbs, product data, or search box, Amasty's extension has many special features that others don't have. Such notable characteristics are:
Support summary cards from Twitter
On Pinterest, support Rich Pins
Show Search Badge for Google Image
Rich Snippets By Atwix
Prices: $129-$359
Highlight characteristics:
Rich CMS, category, and product listing snippets for Product and Search Box
Control of structured data by schema.org, RDF, or JSON for breadcrumbs and category pages
Provide a broad range of choices for meta tags:
Additional names of website meta tags
Twitter Cards, meta tags with Transparent Graph
Meta tags that are configurable
Facebook, LinkedIn, Pinterest, Instagram, Twitter, Google Plus media meta tags
Also Read: How to optimize Magento e-commerce store for SEO
Magento 2 Rich Snippets By Welt Pixel
Price: 0-$99.
It's FREE. That's right, it's a free extension. You'll have to pay $99 extra for the pro edition, of course. But if you only need to handle primarily structured data (product name, photo, price, SKU, and social media post), the free version is adequate.
Incorporate breadcrumb, analysis, and item state details into rich results
Show your social profiles in the search outcomes
Manage Structured Data Product GTIN and MPN Code
Using the store logo or uploading a new snippet logo
Also Read: Top eCommerce Marketing Tools For Your Online Store
Rich Snippets Suite By Magmodule
Cost: 65€ (~77.5$)
Magmodule provides only one option for their rich snippets extension, unlike other solution providers that provide 2 versions for the CE and EE Magento editions. I appreciate the way their product features have been well-arranged into easy-to-understand categories:
Rich Snippets Product: title, picture, SKU,…
WebSite Rich Snippets: name of the website, logo
Rich Snippets of Local Business: the form of company, name, address
Rich Snippets organization: touch, social ties…
Some things that are remarkable:
Meet the new standards for Google
With unlimited views of the shop, use
Using the Limitless Goods and Clients extension
Also Read: Essential Ecommerce Marketing Strategies for Your Online Store
Google Rich Snippets By Wyomind
Cost: 180 € (~214,6$)
Another business that provides only one option for their snippet extension is Wyomind. It has an entirely different interface than the other extensions of rich snippets.
Highlight characteristics:
Create new rich snippet templates at any moment without any coding knowledge.
Editing the example when viewing the code pattern for those who want to
Integrate a tool for extension testing
Support for all three structured data types: JSON-LD, schema.org, RDFa, etc.
Also Read: How to Hire the Best E-commerce Developers
Google Rich Snippets By Magesolution
Price: $59 – $299
Highlight characteristics:
Support users to audit rich snippets: find missing data and errors
Allow Breadcrumbs and Search Box for Rich Snippets
Manage rich data for the product & company
Tips For Choosing A Rich Snippets Extension For Your Magento 2 Site
So how can the right extension of Magento 2 rich snippets among many suppliers be chosen? Ok, there are a couple of tips for you here.
Read The Policies 
In fact, not just for this form of extension, it is really important to know the rules before buying any extension for your Magento eCommerce store, or before buying something. If so, for example, will you get free help for how long? Are they helping to mount the extension for you? This is free? If something occurs, will you get a refund? How do you get in touch with their support manager?
If you say yes, you can continue buying & downloading after reading all this stuff, and if not, check another extension or ask Certified Magento Developers to do your job in the most effective way. Some rich extensions of snippets include installation costs, but if you already have a squad, the cost is simply reduced.
Consider The Price, Of Course 
As you can see, numerous providers of rich snippets have different pricing plans and options. They typically have one version for CE and another for EE, but some companies, such as Magmodule, only have one version. For CE, some extensions are free but come with a high EE cost. Study and think clearly about your spending.
Always Compare 
Many extensions, depending on demand and supply, offer the same number of features at a different price. If the price is lower, it is possible that more buyers will purchase it. If they review characteristics such as efficiency, support services, upgrade policy, refund policy, and more, they are not sure. Here are some of the items you should search before selecting a trustworthy Magento 2 extension provider for rich snippets:
Online feedback: try to read Marketplace reviews or popular forums/social media. Privacy policy, consumer policy, corporate history, and more are some important elements to review. Reviews can give you a clear understanding of how to work with and use a particular extension with a specific provider.
Talk to the community: social media threads are the perfect place for other internet users to get to know their experiences. You can make a Twitter post on Reddit, Quora, or even Magento.
Check out the service provider's background: checking the provider's reputation lets you see if they know their products as they are in this company, whether or not they are top-ranked, their customer base, etc.
There are several players serving free and paid extensions on the market, so it is necessary to check how many of them are valid.
Check the speed of updates: it is important to ensure that the extension is constantly enhanced. You need to verify that the developers are adequately active to upgrade the version, uninstall the necessary bugs, and improve the new features of the extension.
Check To See If A Demo/Trial Version Is Available. 
You need to test it carefully if it is usable. If there's an opportunity to look at the processes of both the frontend and backend, that's even easier. You need to be sure you can quickly set up plugins, and run them smoothly, and that's just what you need.
Get In Touch With The Service Provider 
It's time to directly contact the seller now. This is the last and important way, including their goods and services, to know the service provider. Building a ticket and submitting it to the support staff is a good idea to check how easily they react to your emails or tickets.
It lets you determine how they respond to your ticket and allows you to know whether they either target sales or react in the way you like, like who they really are, what they do, what they can't do, and whether or not they can support you with your questions.
Communicating with the provider of the extension helps you to determine the nature of the market in dealing with prospective buyers and customers and encourages them to make a purchase decision. So, before continuing to purchase them, we suggest that you first communicate with them in order to see if they help you in terms of queries and products and services.